Save tigers to save forests, activists say
Moses Ompusunggu

The Jakarta Post
Jakarta |

Sat, March 3, 2018

| 07:44 pm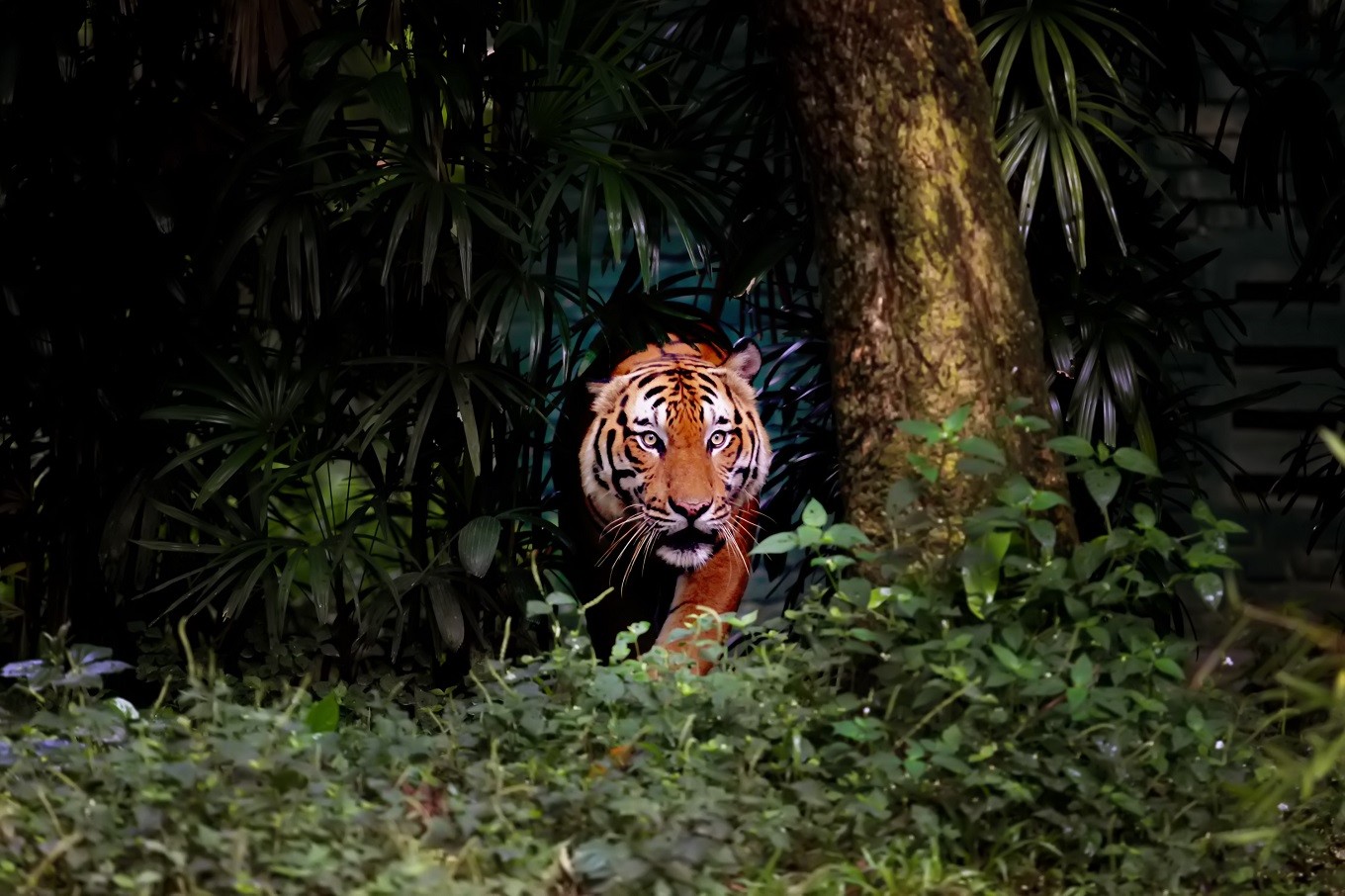 Tigers are mostly solitary, which is why they need expansive territories to survive. According to the World Wildlife Fund, the world has lost 97 percent of wild tigers in just over a century and less than 3,500 tigers remain in the wild today. (Shutterstock/*)
Protecting Indonesian tigers can help to preserve the country's forest ecosystems, environmentalists have said.
Healthy forests are important for critically endangered Sumatran tigers as they require expansive territories in the wild. When hunting, they typically require 300 square kilometers of forest.
Sumatran tigers can be saved from extinction by ensuring their habitat is protected from land conversion, said Sunarto, a tiger specialist with World Wildlife Fund (WWF) Indonesia.
"Therefore, saving tigers also means saving their large habitat. It's important because forests also serve as water catchment areas for humans," Sunarto said on Friday.
Munawar Kholis, chairman of Sumatran tiger conservation NGO HarimauKita Forum, said protecting the tigers was also important to ensure "the health of ecological systems", as the animals were apex predators in their food chain.
But a declining habitat due to extensive deforestation to make way for oil palm and pulp and paper plantations has played a big part in the decreasing population of tigers in Sumatra.
A study published in the journal Nature Communications last year estimated that the population of Sumatran tigers dropped from 742 adults in the wild in 2000 to 618 in 2012, while an official estimate from the Environment and Forestry Ministry puts the figure at 600.
The population decrease is also caused by illegal poaching, which experts blame on a high demand for tiger body parts used for jewelry or as collection pieces.
"Illegal wildlife trade should be treated as an important case and collaboration among all parties is essential," said Wiratno, the ministry's director general for natural resources and ecosystem conservation, in a statement obtained by The Jakarta Post on Saturday.
In a message for 2018 World Wildlife Day, which this year falls on March 3 and focuses on big cats, IUCN director general Inger Andersen said around 80 percent of the global tiger population had vanished from the wild over the past 21 years. (ahw)
Topics :
Join the discussions