Long-tailed macaques invaluable for vaccine development: Expert
Theresia Sufa

The Jakarta Post
Bogor, West Java |

Wed, May 23, 2018

| 10:08 pm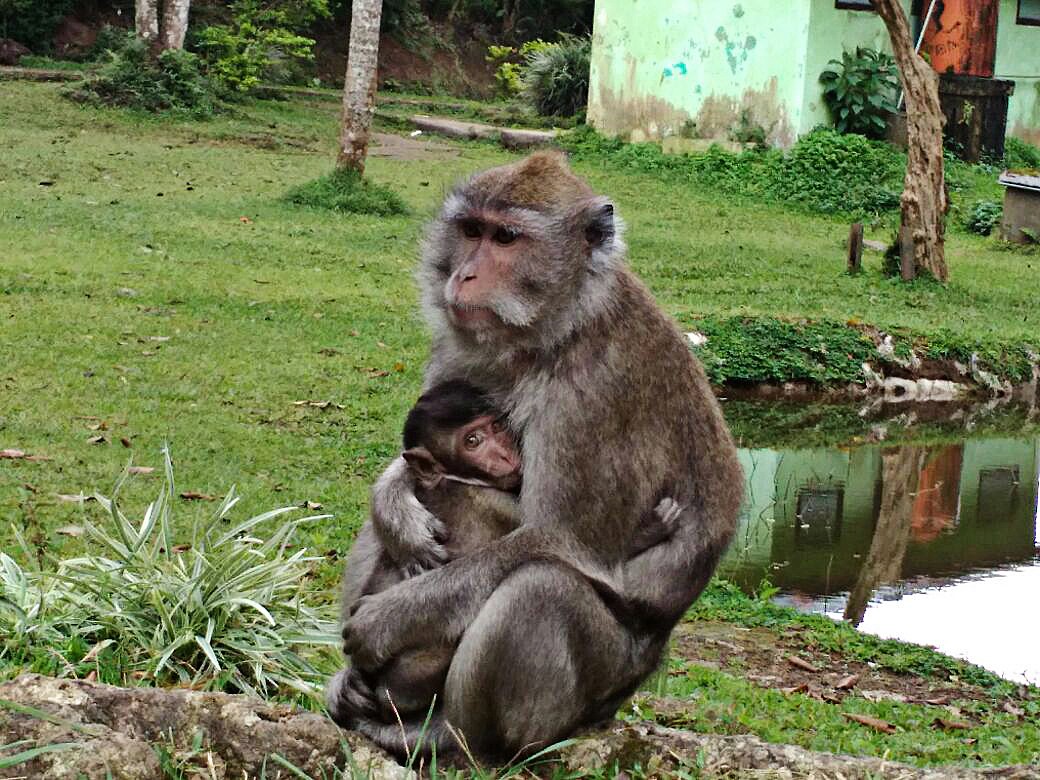 Precious species: Long-tailed macaques, also known as crab-eating macaques, relax by Telaga Warna, an artificial lake in Puncak, Bogor, West Java. Scientists have found that long-tailed macaques are an invaluable species for the development of vaccines. (JP/Theresia Sufa)
Long-tailed macaques, also known as crab-eating macaques, have important value for the development of vaccines in Indonesia, the world's largest vaccine supplier, an expert has said.
Amir Hamidy, member of the Scientific Authority at the Convention on International Trade in Endangered Species of Wild Fauna and Flora (CITES) Indonesia, said long-tailed macaques were a non-endangered species currently listed in Appendix 2 of the Convention. This means people are permitted to hunt the species but within a quota system.
"First we must see what benefits we can get from long-tailed macaques. Because the pressure from the international community, such as the Animal Welfare Association, on the use of wildlife, especially primates, is quite high. We are not permitted to exploit the species and must also maintain its population and natural habitat," Amir said on Tuesday.
The scientist was referring to the possible uses of long-tailed macaques for the development of vaccines, produced with the animal's kidney tissue culture.
"We supply the world with vaccines. We export our vaccines to many countries and we can develop polio and TB vaccines by using long-tailed macaques. But the macaques we use must be from a breeding facility to ensure they are clean and healthy," said Amir.
"The use of long-tailed macaques to develop vaccines is one example of the uses of biodiversity," he added. (ebf)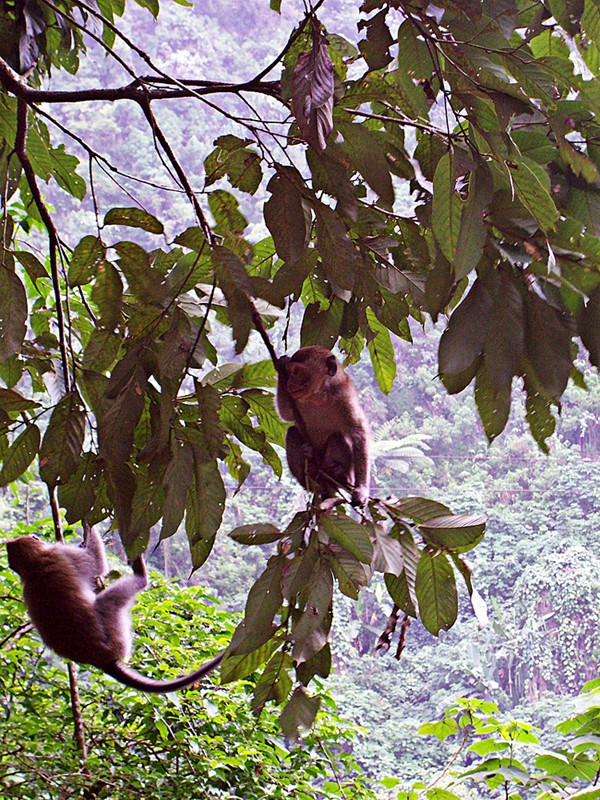 In the wild: Long-tailed macaques hang out in a tree in the Telaga Warna area in Puncak, Bogor, West Java. (JP/Theresia Sufa)
Join the discussions