We don't need Australia's charity, East Nusa Tenggara fishermen say
Djemi Amnifu

The Jakarta Post
Kupang, East Nusa Tenggara |

Tue, March 7, 2017

| 06:14 pm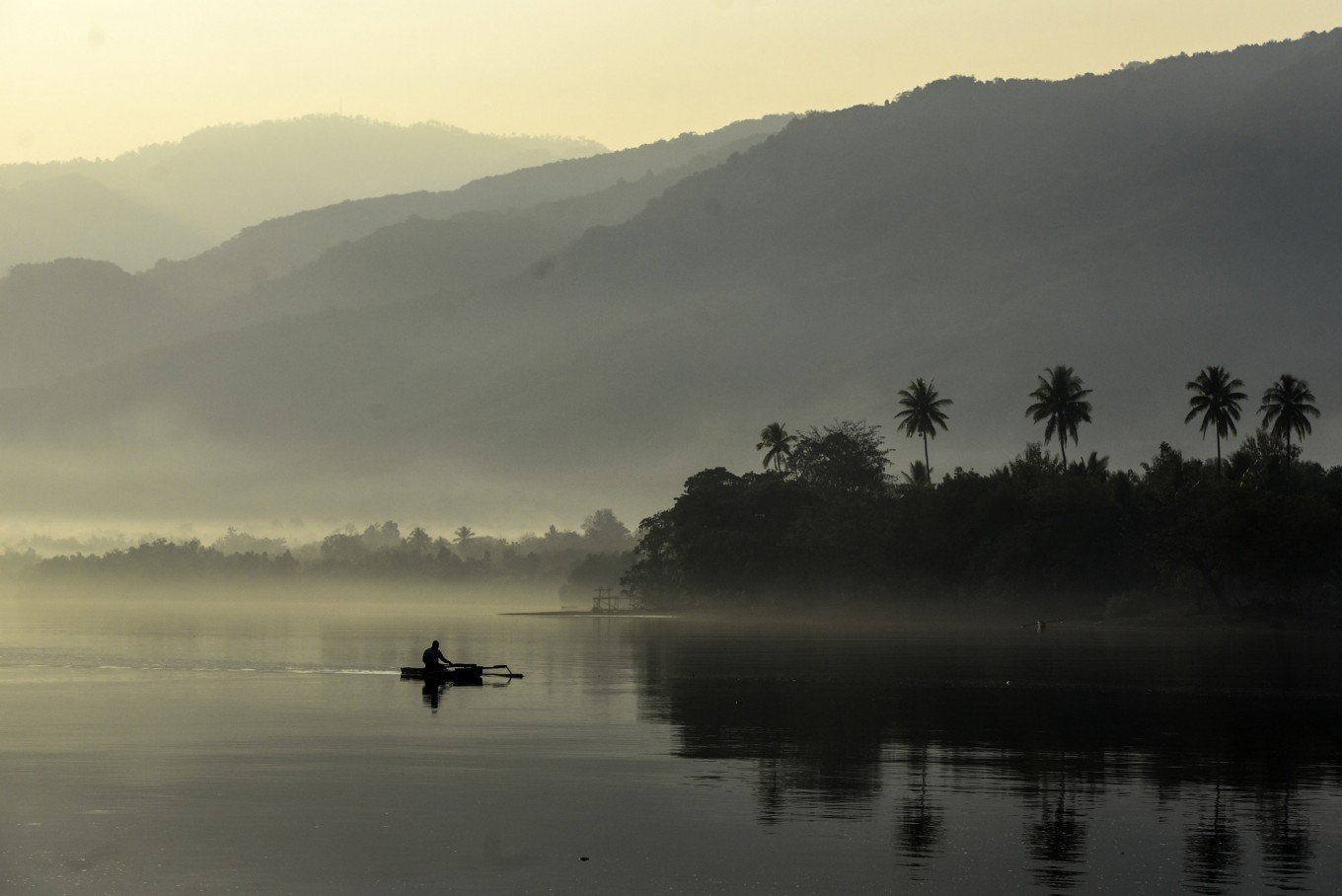 A fisherman sails through waters near Alor in East Nusa Tenggara in August 2016. Thousands of fishermen and seaweed farmers from the province lost their main source of income following the 2009 Montara oil spill. (Antara Photo/Zabur Karuru)
An advocacy group claiming to represent 13,000 fishermen and seaweed farmers from East Nusa Tenggara has lambasted an Australia proposal to provide financial assistance in connection with an oil spill that devastated the livelihoods of fishermen and farmers in 2009.
"We don't need charity. What we need is cooperation involving local fishermen to identify the overall losses sustained by local people and the victims, especially fishermen and farmers, who suffered from the environment degradation in the seas of Timor and Sawu," Montara Victim Advocacy Team head Ferdi Tanoni said in East Nusa Tenggara's provincial capital of Kupang on Tuesday.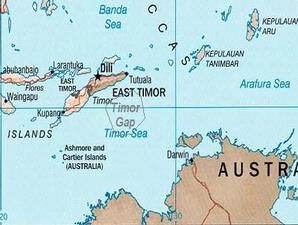 A map shows the territorial water between Australia and Indonesia near East Timor, where oil spilled from rigs operated by an Australian company in the Montara oil field in 2009.(kompas.com/-)
Ferdi was referring to comments from Coordinating Maritime Affairs Minister Luhut Binsar Pandjaitan and Australian Foreign Minister Julie Bishop after a meeting in Jakarta on Monday. Bishop was in Jakarta also to attend the 2017 Indian Ocean Rim Association (IORA) Summit.
"I hope that, as a good partner, Australia can help the victims," Luhut said, as quoted in a statement from the ministry. Bishop responded by reiterating Australia's commitment to provide assistance in relation to the case.
(Read also: East Nusa Tenggara people urge Jokowi not to visit Australia)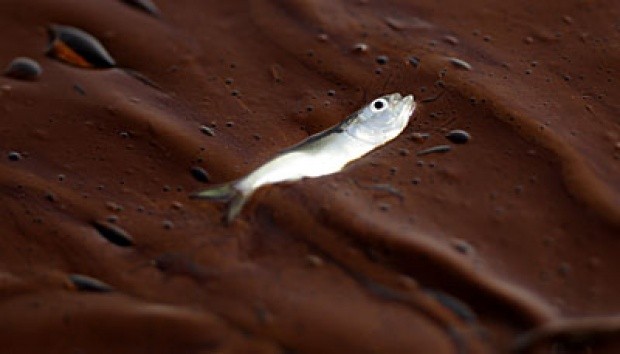 Not edible -- a dead fish in the heavily polluted Timor Sea.(AP/Charlie Riedel)
The pressure group is also representing fishermen and farmers from the regencies of Rote Ndao and Kupang in a class action lawsuit in Sydney against PTTEP Australasia, a subsidiary of Thai state-owned oil company PTTEP.
"Almost 90 percent of Indonesian waters in the Timor sea are polluted. All the productive area has been contaminated," Ferdi said. (bbs)
Topics :
You might also like :
Comments