EDITORIAL: Juggling for reform in Pertamina
EDITORIAL

The Jakarta Post
Jakarta |

Mon, March 20, 2017

| 08:13 am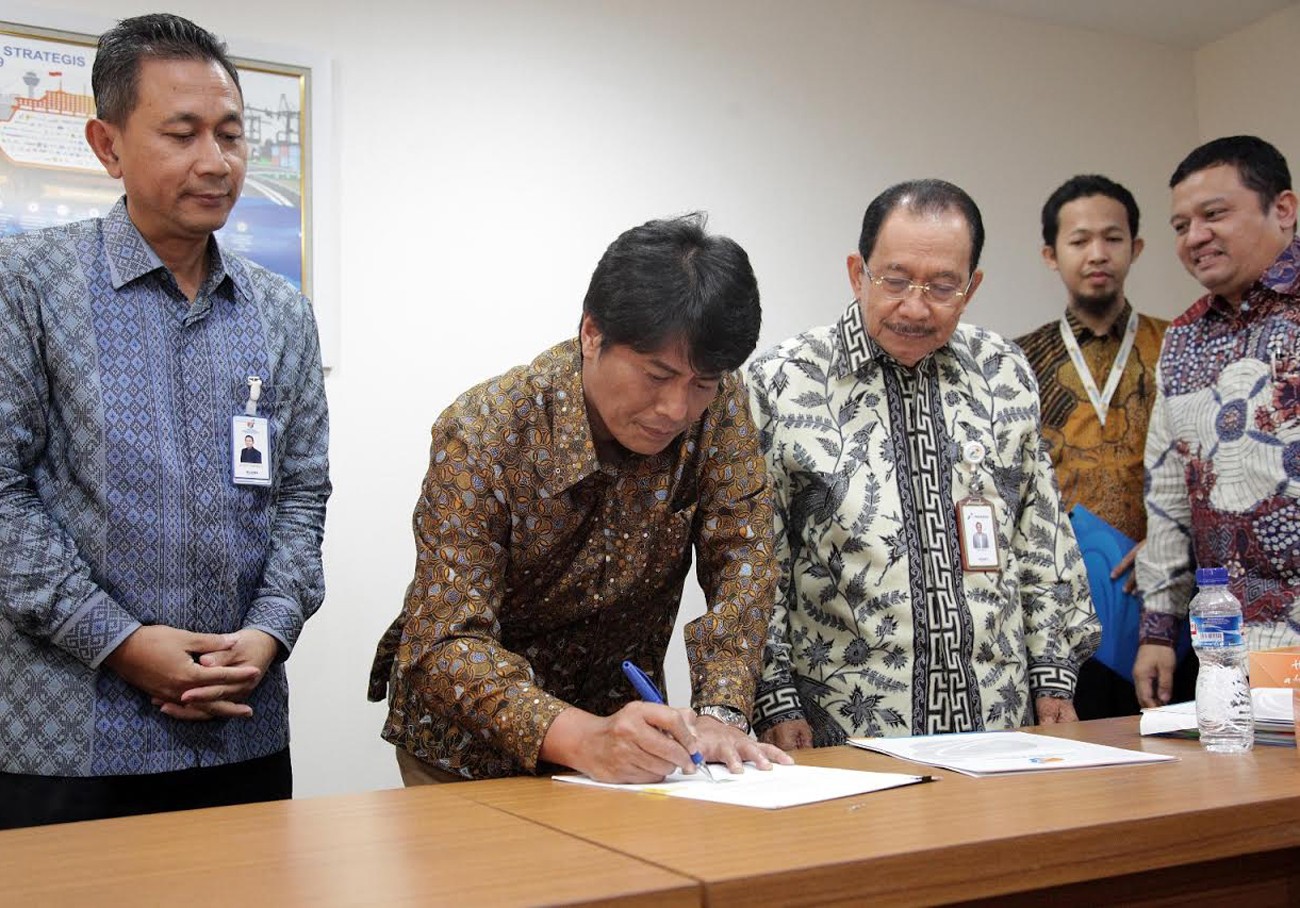 Elia Massa Manik (second left) was appointed the new president director of state-owned oil and gas giant Pertamina during the company's general shareholders meeting at the State Owned Enterprise Ministry in Jakarta on March 16. (Courtesy of/State-Owned Enterprises Ministry)
Few may doubt that turnaround specialist Elia Massa Manik is sufficiently qualified to helm state oil and gas company PT Pertamina. With his Midas touch, oil and gas service company PT Elnusa, Pertamina's publicly listed subsidiary, and state plantation holding company PTPN III have returned to profitability.
But Pertamina is not a conventional company. It is the epitome of an inefficient and sleazy state enterprise where key corporate actions have largely been shaped by the interests of ruling politicians ratehr than by sound business calculation. With US$9 billion in cash in its coffers, Pertamina is at the top of the list of state companies that contribute non-tax revenues to the state budget. Its $7 billion capital expenditure and more than $10 billion worth of long-term projects are an irresistible temptation for people close to power.
Already hindered by the complexity of bureaucratic culture and low productivity in Elnusa and PTPN, Elia will have to confront similar challenges in Pertamina, but with surely far bigger interventions from members of the ruling elite. He will have to juggle between keeping Pertamina profitable, ensuring good governance and "pleasing " those members of the ruling elite, who regularly draw up policies that only expose the fact that they treat Pertamina as their cash cow.
After all, the problem with Pertamina is largely not with its CEO, but with the directive of the elites. Elia's predecessor Dwi Soetjipto is venerated as a corporate savior, but Dwi's fallout with several elites amid his campaign to clean up the company has illustrated how the commitment to ensure a high standard of good governance is just not there.
Shortly after his inauguration on Thursday, Elia vowed to lay out a foundation for Pertamina to forge clean governance through improved transparency. However, similar pledges have been made many times by his predecessors.
The government's immediate request is for Elia to improve teamwork and unity among Pertamina's board of directors, but in doing so, Elia will largely be just another link in the chain as he does not have a great deal of influence in determining his own board of directors. In the past, the loyalty of many directors was more to the elites who helped them get the job than to the CEO.
While Elia seems to have his plate full with trying to resolve the issues, he will need an extra plate to prevent Pertamina from biting off more than it can chew as the company has been instructed to take over many oil and gas concessions that are about to expire.
Elia's appointment may stem from political consensus, but his credentials indicate that he is up to the job.
What matters next is for the government to grant Elia full authority to manage Pertamina, at least to get it on par with the performance of its regional rivals: Malaysia's Petronas and Thailand's PTT Public Company.
Pertamina is not the ruling administration's corporation. The worst outcome would be another round of political intervention that leads to the company punching below its weight.
Join the discussions