Smart cities: Digital savviness to resilient living
Margareth Sembiring

Senior analyst at the Centre for Non-Traditional Security, S. Rajaratnam School of International Studies
Singapore |

Fri, July 13, 2018

| 09:29 am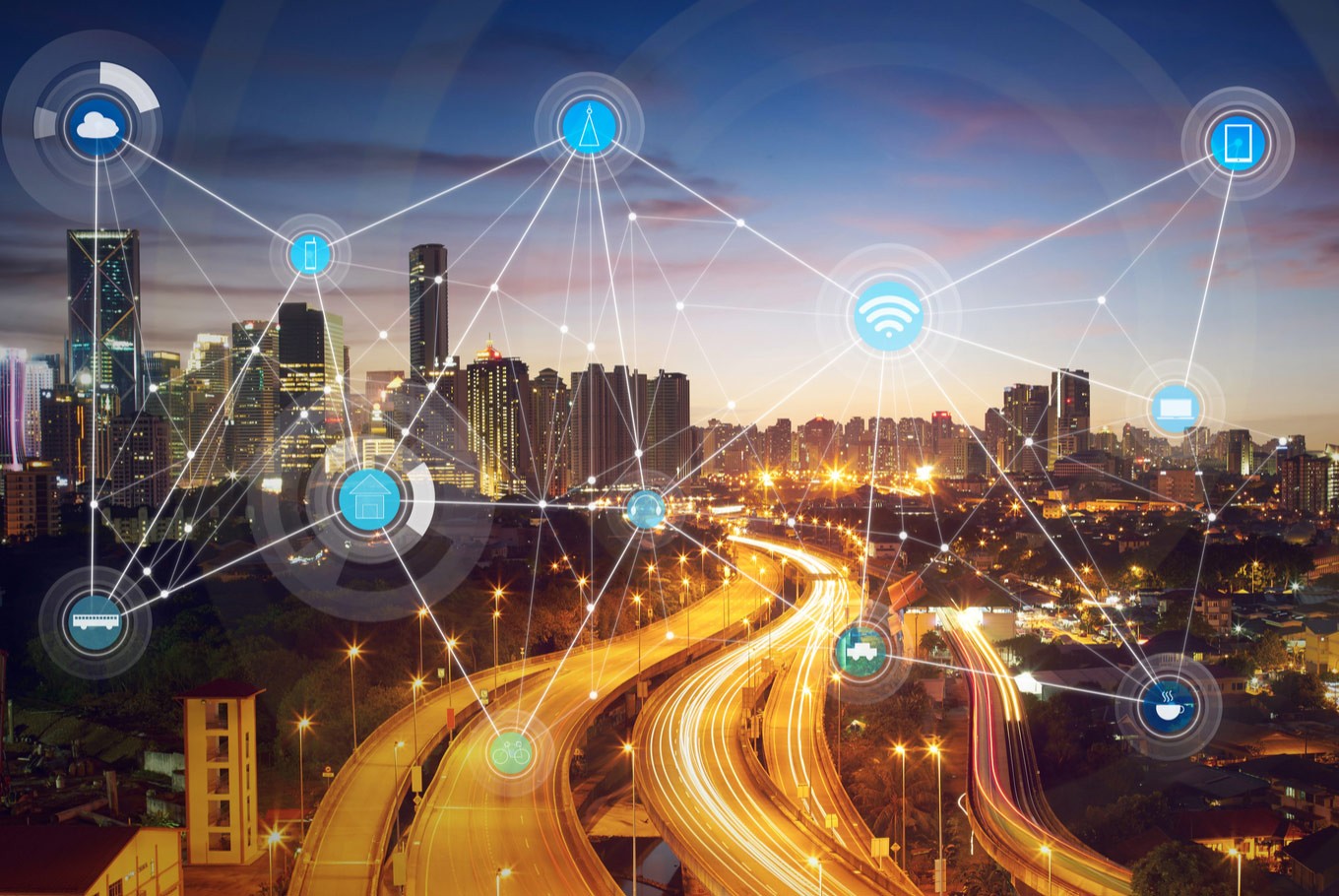 The application of the internet of things (IoT) has become a mainstay of contemporary life. With the constant obsession over "smart" — everything, we seem to be on the precipice of a utopia of digitally — assisted living. (Shutterstock/File)
In recent years, Indonesia has been using information and communications technology (ICT) more and more in a number of applications. Most notably is the surge of online services for consumers that range from shopping and banking to transportation systems.

The government is also tapping into ICT by digitizing its interactions with the public through e-public services.

As ICT is revolutionizing the way society functions, another significant transformation that ICT is capable of bringing is the establishment of smart cities. Indonesia's smart city initiator, professor Suhono Harso Supangkat, defines smart cities as places where ICT enables people to manage resources efficiently and effectively in order to achieve quality and sustainable living. Smart cities featured prominently in this week's World Cities Summit in Singapore.

The 2014 presidential decree on the 2014-2019 broadband development plan provides the basis for the country's ICT development and highlights the centrality of broadband as a critical driver of national development.

For a start, the plan identifies e-government, e-health, e-education, e-logistics and e-procurement as priority areas. In response, Jakarta, Bandung, Surabaya, Makassar and other aspiring smart cities are now adopting ICT-enabled online services.

Meanwhile, in providing services, smart cities go way beyond digital platforms. The Telecommunication Standardization Sector of the International Telecommunication Union points out that ICT will be present in the management of water resources, energy, transportation, environment, waste and housing.

Therefore, smart cities will include smart homes, smart energy and smart buildings. There will come a day when people monitor and control electricity use real-time, be notified if a TV is left on and switch it off remotely, and be alerted of a broken light bulb. The high-tech world in movies may soon become a reality thanks to the advancement of the Internet of Things (IoT), advanced data analytics and big data solutions.

The use of ICT in the management of resources, particularly energy and water, is a welcome development. ICT-enabled systems will be able to match supply to the current demands, therefore reducing waste. It also means that resources will be supplied to places that need them.

This mechanism increases efficiency and resilience, especially during energy and water crises.

Additionally, smart energy and smart grids will enhance the uptake of renewable energy at homes and other establishments. Smart technologies can solve intermittent issues pertinent to renewable energy production and allow for the integration of renewable energy generation into the grid. Owners of home solar-panel systems will be able to sell the energy they produce to the energy market.

A more efficient use of energy and greater utilization of renewable energy sources will lead to the abatement of carbon emissions generated from energy production. The Global e-Sustainability Initiative estimates that smart energy can slash global emissions by about 1.8 gigatons by 2030.

Although smart cities are still focusing on digitizing services, efforts toward expanding smart cities include human settlement and infrastructure, as demonstrated in cooperative efforts between the Public Works and Housing Ministry and South Korea's Land, Infrastructure and Transportation Ministry.

The public works ministry plans to develop smart cities and transit-oriented development in three stages: From 2015 to 2025, it will provide basic public services, including safe drinking water, sanitation services and slum-free residential areas; from 2025 to 2035, it will develop green cities; and from 2035 to 2045, it will develop smart cities. To create resilient and sustainable living environments, this planning model needs to be replicated in all aspiring smart cities.

But what about smart rural areas?

As the name suggests, the development of smart cities will first benefit urban dwellers. The World Bank projects that 68 percent of Indonesia's population will reside in cities by 2025. Yet, rural dwellers are equally entitled to benefits of ICT development.

The target is to increase the coverage of fixed broadband to 49 percent of rural households and mobile broadband to 52 percent of the rural population by 2019. Another initiative is the Integrated Broadband Village Program. Starting with 50 pilot villages, it aims to help fisherfolk, farmers and remote villagers enhance their livelihoods by providing relevant and useful information.

In addition to speeding up information dissemination, ICT allows for the creation of safe, resilient and sustainable living, thereby contributing to better resilience during disasters.

The 2015-2019 National Medium Term Development Plan highlights 136 areas in seven provinces with a high disaster risk index. Rural areas in identified regencies are considered the least capable of effectively coping with disasters. Therefore, they are in greater need of these technologies.

Smartness, therefore, needs to go beyond cities. Developing smart rural areas alongside smart cities may prove valuable not only for equitable growth but also for national resilience and sustainability. Indonesia can learn from the smart rural concept studied in a project called Toward a Smart Rural Europe (TASTE) in the last few years.

As digital savviness upgrades to safe, resilient and sustainable living environments and as ICT advancements continue to bring new wonders, there is a strong need to ensure that the digital divide between cities and rural areas does not widen in the process.
***
The writer is an associate research fellow at the Centre for Non-Traditional Security Studies, S. Rajaratnam School of International Studies, Nanyang Technological University, Singapore.
Disclaimer: The opinions expressed in this article are those of the author and do not reflect the official stance of The Jakarta Post.

Join the discussions