House to revise Civil Administration Law in wake of court ruling
News Desk

The Jakarta Post
Jakarta |

Wed, November 8, 2017

| 06:41 pm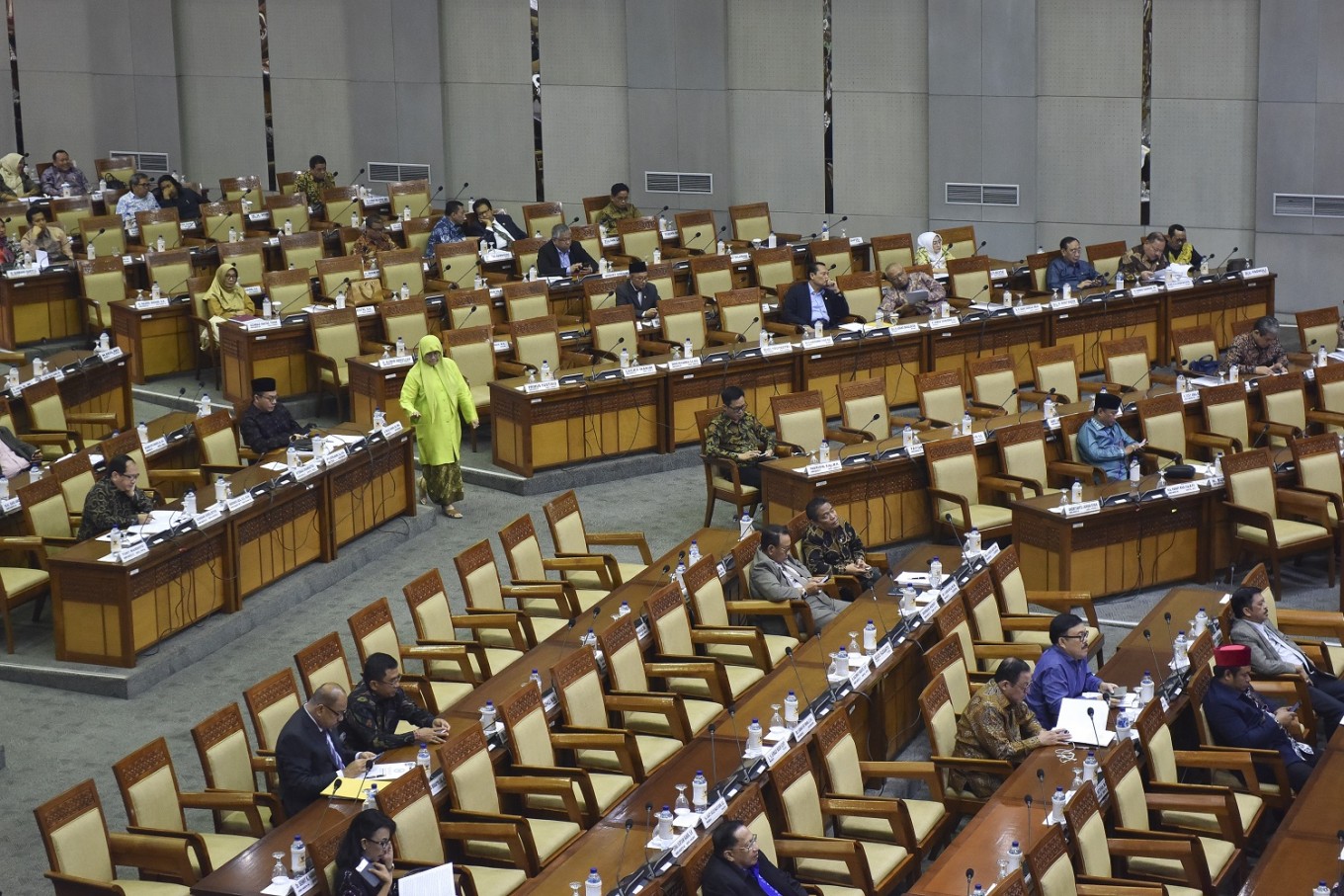 All set: House of Representatives members prepare to attend a plenary meeting at the House complex in Senayan, Central Jakarta, on July 27. (Antara/Wahyu Putro A.)
The House of Representatives has said it will revise the 2013 Civil Administration Law following a Constitutional Court (MK) ruling declaring a provision within the law as unconstitutional.
"The MK ruling is final and binding. We have to comply with it," Zainuddin Amali, chairman of House Commission II overseeing home affairs said on Wednesday as quoted by Antara.
The court ruled that Article 61 and 64 of the law that required people adopting indigenous faiths to leave the religion column on their ID cards blank were discriminatory.
Justice Saldi Isra said the articles provided no legal certainty and violated principles of equal justice for all citizens.
Zainuddin said a meeting would be held after Nov. 15, the end of the House recess period, to discuss the planned revision.
Commission II lawmaker Ace Hasan Syadzily, meanwhile, called on all parties to respect the court's ruling.
He said all Indonesians have equal rights to be protected when exercising their beliefs.
"Allowing native-faith followers to state their faiths on ID cards is a form of state recognition and protection to any belief outside of the six official religions," Ace said.
Millions of Indonesians subscribe to indigenous beliefs that the government says could not be considered as "religion". During the New Order era, they were forced to choose one of the six official religions, namely Islam, Protestantism, Catholicism, Buddhism, Hinduism and Confucianism, to obtain ID cards. (saf/ahw)
Join the discussions