COMMENTARY: The banality of corruption: They rob billions and get away with it
M. Taufiqurrahman

The Jakarta Post
Jakarta |

Fri, March 17, 2017

| 08:45 am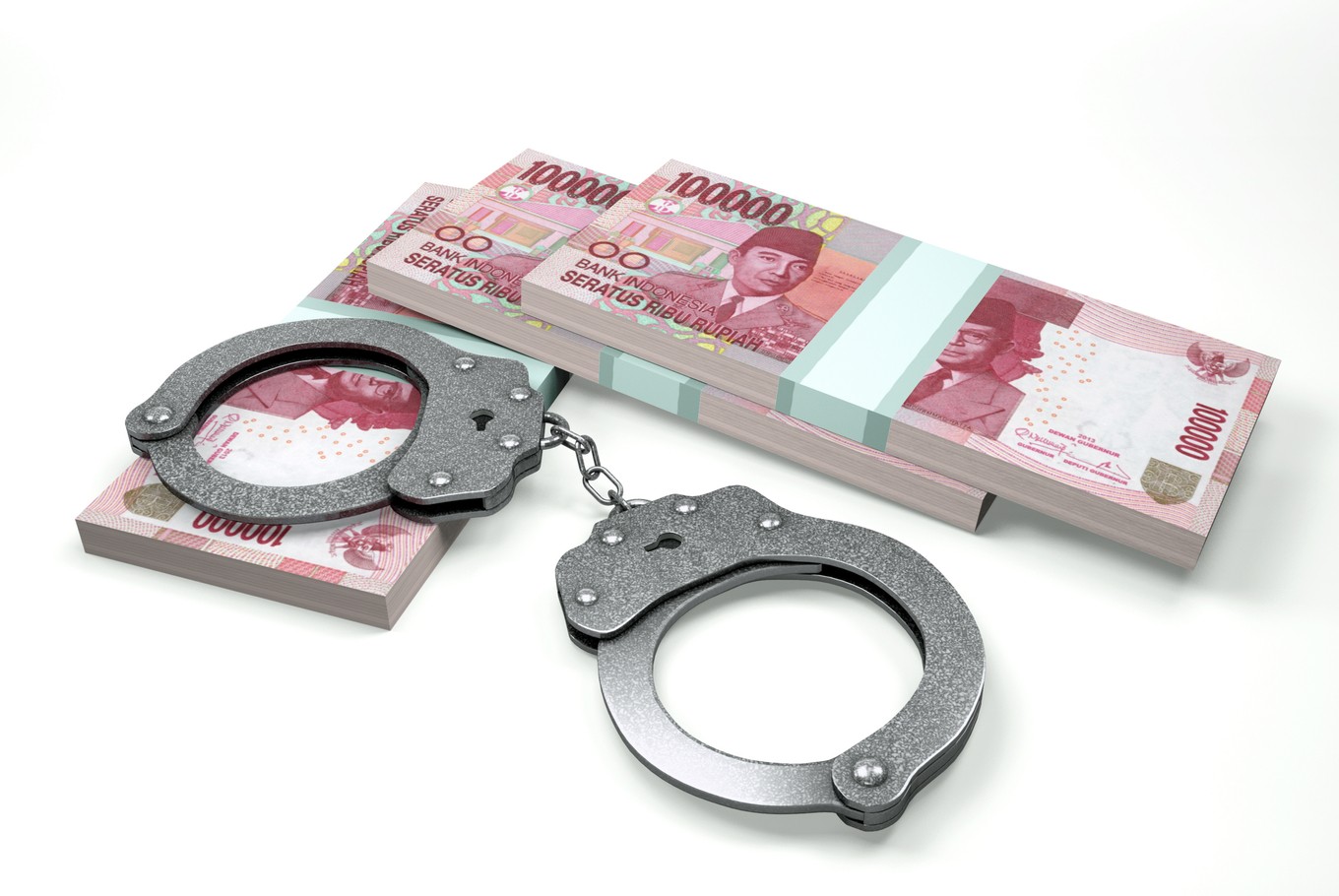 The e-ID card scandal constitutes robbery en masse from the state budget by people entrusted to manage taxpayers' money. (Shutterstock/File)
It is the biggest corruption case the Corruption Eradication Commission (KPK) has ever handled and the first hearing of the e-ID card graft case has revealed the true scale of rapaciousness with which politicians stole money from state coffers to enrich themselves.
In collusion with officials from the Home Ministry and private businessmen, the lawmakers cooked up a scheme to swindle Rp 2.5 trillion (US$440 million), KPK investigators have claimed. One politician named in the indictment allegedly accepted $5.5 million, while a former minister was alleged to get $4.5 million.
The most outrageous thing about the revelation is that there has been no outrage as compared with, for example, a governor who is accused of insulting Islam. Beyond the newspaper headlines and short-lived condemnation on social media, there has been no indication that the public is taking the mega corruption case seriously. In a country where millions of people earn less than $1 a day and where the four richest men are worth as much as the poorest 100 million, news of well-heeled politicians robbing billions from the state budget has barely struck a chord.
Such deafening silence is all the more striking with protesters in many parts of the world taking to the streets to demonstrate against corrupt government officials. In South Korea, more than 1.5 million people turned up for a protest that would end with the impeachment of president Park Geun-hye. Park was alleged to have conspired with her longtime confidante, Choi Soon-sil, to collect millions of dollars from big businesses like Samsung.
In Romania, more than half a million people, the largest gathering of protesters since the downfall of communism, showed up in early February to protest an executive order that would decriminalize government officials committing petty corruption. The government of Prime Minister Sorin Grindeanu bowed to the demand and repealed the regulation.
Sadly enough, in this country, the only hot-button issue that could rile up the crowd was the allegation of blasphemy involving an ethnic Chinese, Christian governor of Jakarta.
Even for those who have grown tired of the persistent corruption, the e-ID graft case should give us reason to be outraged. E-IDs are essential for citizens to get basic administrative services, which range from attaining a driver's license to opening a bank account. A number of media outlets have printed stories about banks rejecting applications from wouldbe customers to open an account because the bank only accepted eIDs as means of identification. You know corruption is bad when it starts to affect the lives of millions.
How can we shrug off such a monumental tragedy? Have we grown so accustomed to corruption that we have decided to normalize it?
We used to think evil involved some genocidal maniac designing a scheme to wipe out an entire human race. German philosopher Hannah Arendt learned from Nazi-era Germany that acts of evil, even one of the most monumental in history, were perpetrated by individuals who acted in absolute mundanity.
Corruption does not start with politicians devising a scheme to bankrupt the government but it begins with people gathering over lunch and discussing ways to earn more money for their family, getting extra cash to pay for their children's overseas education, the SUV to transport their kids to school or bigger houses that could host more members of their extended families.
The KPK dossier reveals that one lawmaker who allegedly accepted $100,000 from the e-ID project used the money to buy a luxury SUV that was later installed with a vanity plate that bears the initials of his name.
From past corruption cases, we have learned that the money politicians steal from government projects often ends up in the hands of their second or third wives, paying for their jewelry and cosmetic surgery. In these corruption cases, evil manifests itself in the most mundane and banal things in life.
And just like the banality of their motive to embezzle public funds, how these corrupt politicians operate could not be more ordinary.
In the KPK dossier, it was revealed that the scheme to swindle money from the e-ID project started off innocently with a lunch at a Japanese restaurant. Probably over sushi and tempura, these politicians, who included former Democratic Party chairman Anas Urbaningrum and the then party treasurer Muhammad Nazaruddin, floated the idea of reviving an e-ID project that had not been implemented since 2006.
In later meetings, which took place in some of the most luxurious hotels in the city, these politicians allegedly casually discussed the possibility of distributing half of the total budget for the e-ID projects among members of House of Representatives Commission II overseeing home affairs and officials at the Home Ministry, as well as a number of private businessmen.
The irony of it all is that even while these corrupt politicians conspired their evil will, their gatherings took place in the city's most pampered spaces and there has barely been any outrage. Sad!
---------------
We are looking for information, opinions, and in-depth analysis from experts or scholars in a variety of fields. We choose articles based on facts or opinions about general news, as well as quality analysis and commentary about Indonesia or international events. Send your piece to academia@jakpost.com. For more information click here.
Join the discussions