The rise and fall of plastic bags: A social marketing paradox
Jakarta |

Wed, November 8, 2017

| 03:11 pm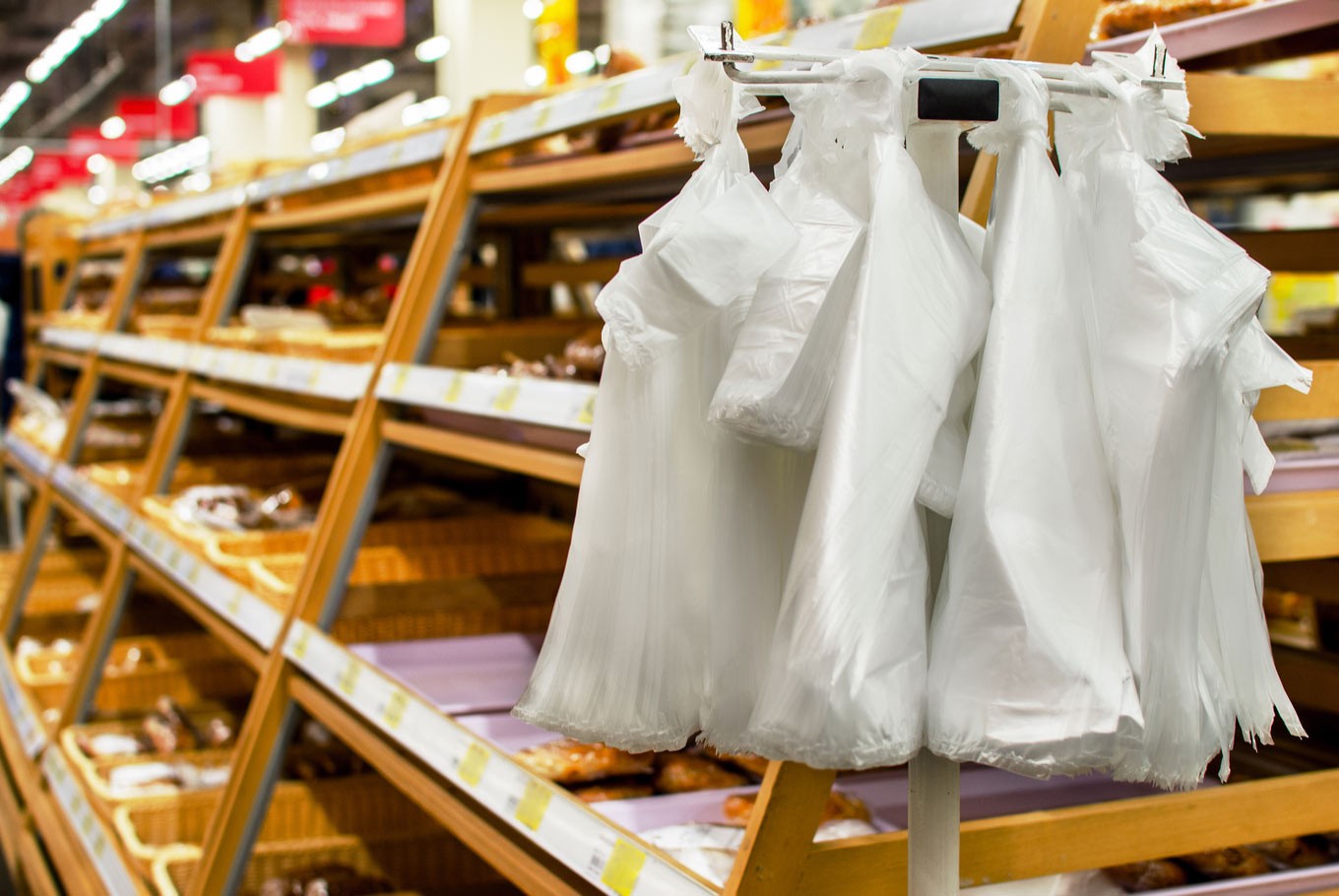 Indonesia was ranked the world's second largest user of plastic bags while its harmful effect of being un-degradable and polluting natural resources were becoming a serious concern. (Shutterstock/File)
More than one year ago, in February 2016, the government introduced a paid plastic bag policy on the retail sector as an effort to change Indonesians' excessive use of plastics while shopping. Under the regulation from the Forestry and Environment Ministry, consumers had to pay Rp 200 or barely one US cent for each medium sized plastic bag.
The newly-established regulation was seen as important, as Indonesia was ranked the world's second largest user of plastic bags while its harmful effect of being un-degradable and polluting natural resources were becoming a serious concern.
Unfortunately, the policy did not last long. The government decided to re-evaluate the policy after trial phase on October 2016 following widespread resistance of having to pay for the usually free plastic bags. Also, the industry players pressured the government to evaluate the policy. A year later, the government is still hesitant to progress the policy into a formal law.
What's the real reason behind the strong opposition? The answer can be traced back to the inappropriate social marketing approach used by the government.
Social marketing is an approach used to developed activities aimed at changing or maintaining people's behavior. Unlike the popular marketing term used by businesses to promote consumption, social marketing aims to reduce the consumption for the benefit of individuals or society. However, social marketing practices encounter major challenges when its goals are against the highly consumption-oriented social paradigm.
In general, societies will only agree to accept, reject, modify, or abandon a behavior if it will bring obvious advantages for them. Campaigns on health are good examples of social marketing with a high success rate in engaging ideas with society, as being healthy is definitely better than being sick. Yet it is far more difficult to encourage people to reduce their plastic bag consumption as doing so has no direct impact on their daily life.
Another challenge in implementing the plastic bag policy was because of its secondary impact on other governmental sectors and policies. For instance, promoting a healthy lifestyle can improve people's health and so reduce the national health budget.
In contrast, a successful campaign to reduce consumption and thus indirectly reduce consumer spending will negatively impact conventional policy measures, such as gross domestic product (GDP) and tax revenues. The plastic bag policy was protested by the Industry Ministry as it would have severely affected the food industry. Therefore, to avoid opposition towards such campaign to reduce plastic consumption, it should have at least gained approval from other government bodies.
In such situations, the best way to move forward for the government should be by modifying traditional marketing, called a social marketing mix approach. Four aspects need to be addressed: proposition, accessibility, cost of involvement, and social communication.
First, spreading the idea such as "love the environment" or "five plastic bags equal one kilogram of CO2" might make some consumers understand better why they have to stop using plastic bags. Second, easy access to the substitute product must be prioritized. For instance, provide a massive supply of free paper bags in public spaces.
Third, the government must realize that consumers would perceive they would have to spend too much time and effort to find alternatives to plastic bags, and would thus rather pay Rp 200 – and keep using plastic bags.
Lastly, social marketing should be based on discussions, interaction, and relationship-building with the consumers. For this, the government can cooperate with NGOs to make such social communication effective.
The trial of the plastic bags policy was a good initiative from the government to educate the public and start a green lifestyle. Effective social marketing should be designed for a new policy to curb plastic use – even though earlier initiatives were scuttled.
***
The writer is an associate product manager of PT KudoTeknologi Indonesia (KUDO), he holds a master degree in Business Administration (MBA) from Cardiff University in the United Kingdom. He can be reached through his personal email, [email protected] or Linkedin :www.linkedin.com/in/kurnia-sukma-adiguna. The views are personal.
---------------
We are looking for information, opinions, and in-depth analysis from experts or scholars in a variety of fields. We choose articles based on facts or opinions about general news, as well as quality analysis and commentary about Indonesia or international events. Send your piece to [email protected]
Disclaimer: The opinions expressed in this article are those of the author and do not reflect the official stance of The Jakarta Post.
Join the discussions