Six Southeast Asian women recognized for advocating for human rights
News Desk

The Jakarta Post
Jakarta |

Wed, March 8, 2017

| 03:45 pm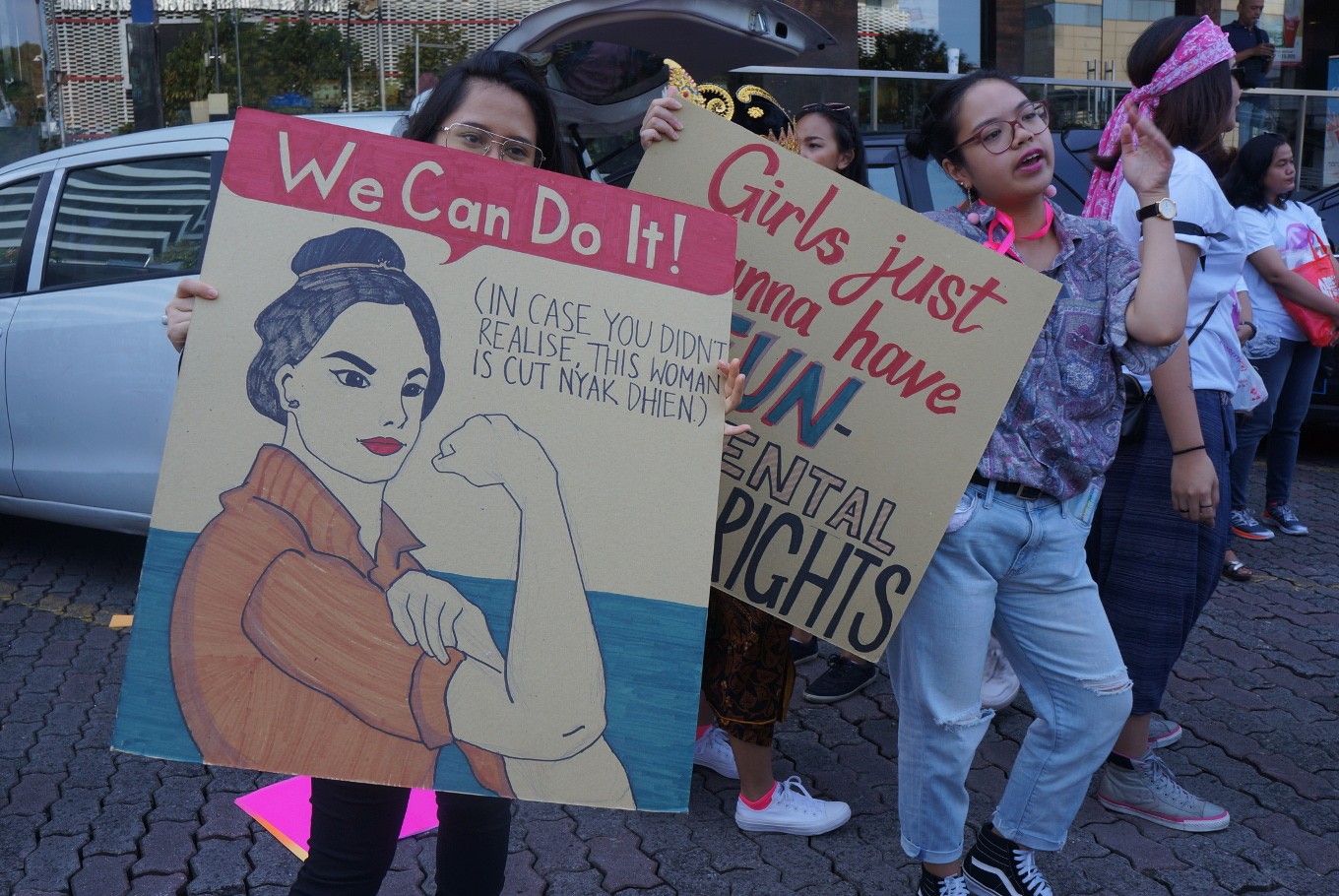 in this file photo, a poster showing the face of one of Indonesia's female hero, Cut Nyak Dhien, is displayed during Women's March Jakarta 2017 on March 4. (JP/Ni Nyoman Wira)
As the world marks International Women's Day on Wednesday, six women from different countries in Southeast Asia received recognition from advocacy group Amnesty International for their "heroism" in standing up for human rights despite the criminalization and violence they have faced.
The group recognizes the six women, who have long fought against injustice in each respective country, as figures that "inspire many in the region and whose contributions to society should be commended; not condemned".
Among the six are Thailand's human rights lawyer Sirikan Charoensiri, Myanmar's Wai Wai Nu, a 29-year old Rohingya minority who advocates religious freedom, and Malaysian activist Maria Chin Abdullah.
Cambodian land rights activist Tep Vanny, Vietnam's labor rights activist Tran Thi Nga and the Philippines' senator Leila de Lima, who is a staunch critic of President Rodrigo Duterte's drug war, are also on the list.
"In Southeast Asia, there are few governments that can be proud of their human rights records, but there are countless women across the region who have braved great danger to take a stand against injustice," Champa Patel, the group's director for Southeast Asia and the Pacific, said in a statement.
The profiles of these six women are varied. For example, Thai's Sirikan has been charged with sedition for assisting pro-democracy student activists.
In the case of Wai Wai, she spent her youth life behind bars under Myanmar's former military rules because her father Kyaw Min was a political prisoner. Following her release in 2012, Wai Wai established two rights groups.
Topics :
You might also like :
Comments