ABB commits to support Indonesia's digital economy

Jakarta, Indonesia |

Wed, August 1, 2018

| 12:02 am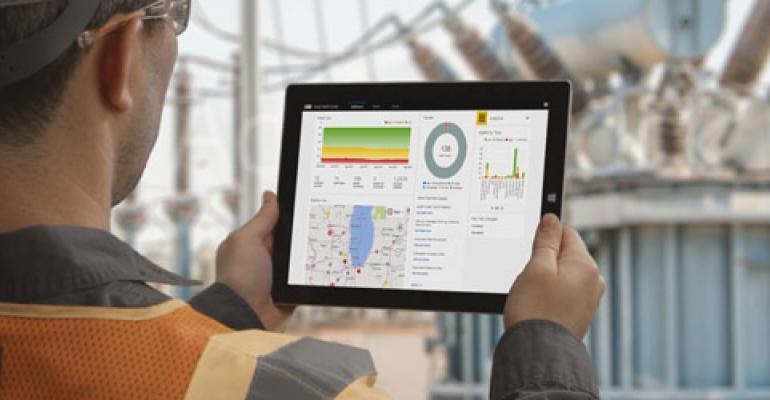 . (./.)
Today, the energy revolution and the fourth industrial revolution are going on at the same time. The fourth industrial revolution or industry 4.0 brings industrial transformation through automation, Big Data, the Internet of Things (IoT) and Artificial Intelligence. The energy revolution prepares the power grid to face new demands of industry and changing generation mix. ABB is at the forefront of these major shifts and will continue to support Indonesia on deploying digital technologies across the country. The Jakarta Post talks to Massimo Danieli, Head of ABB's Grid Automation business, within the company's Power Grids division. Following is the excerpt from the interview.
ABB is eager to introduce enterprise software to Indonesia. Why?
Digital transformation is a journey that every organization is preparing to face, and is exploring what this means in terms of new business models, and how this can enable deeper engagement with end customers.
As we stand on the brink of a technological revolution that will fundamentally alter the way we live, work, and relate to one another, this is a really exciting time for the power industry, for the consumer markets, and also for industry.
This same message is reinforced by President Joko Widodo, who has a vision to transform Indonesia's economy and bring it into the new digital era. Several initiatives such as the industry roadmap, "Making Indonesia 4.0" aimed at boosting competitiveness of manufacturing industry and the plan to encourage 1000 startups by 2020 are in place. This push on manufacturing and innovation is supported by infrastructure development including mass urban transport such as the light rail (LRT) and mass rail (MRT), and increasing power generation by 35,000 megawatts (MW).
All this indicates that the factors are right for digitalization by way of economic development, availability of technology and maturity of the general user population. Digital technologies offer significant opportunities not only for the consumer market, but also in the area of power management and the industrial sector.
Many of our customers in Indonesia in utility and mining already have a long-term digitalization vision and are executing on their strategy to bridge the gap on Operation Technologies (OT) and Information Technologies (IT) using condition monitoring tools and systems such as ABB Ability™ Ellipse®.
With deep domain knowledge, and especially being the pioneer of many physical technologies, ABB is well positioned to facilitate integration between OT and IT, and enable customers to realize the benefits of digitalization, including asset optimization and data driven services.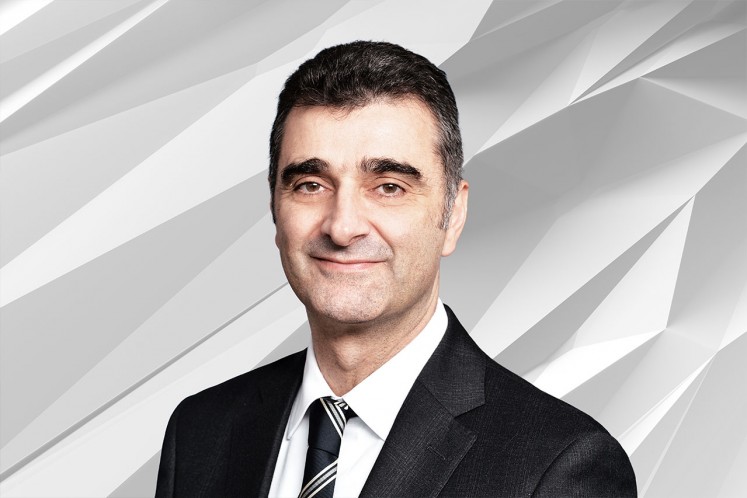 . (./.)
What is ABB's offering as a leading global enterprise software player?
ABB Ability™ is a comprehensive set of industry digital solutions that enable customers to take full advantage of ABB's decades of expertise in insights, science, and domain-specific know-how.
ABB Ability™ represents our complete portfolio of digital solutions. This includes our installed base of more than 70 million connected devices, 70,000 digital control systems and 6,000 enterprise software solutions. In addition to our portfolio of existing digital solutions, we are developing the ABB Ability™ platform which is a set of common enabling technologies that are used to build devices, systems, and applications.
Furthermore, in 2010-2011, ABB acquired two leading enterprise software solution providers, Mincom Pty and Ventyx, part of our strategy to continuously broaden our software offering and position ABB as a key player in the digital market. By acquiring these two companies, ABB has combined both expertise and resources to address the range of ever-changing demand for software solutions for power utilities.
Could you tell us the competitive edge ABB offers, which allows it to be the right partner of choice?
As mentioned before ABB has a legacy of 130 years as the largest technology provider for the power grid, from products and solutions to systems, services and software. This has culminated in a vast amount domain expertise, pioneering technological developments, many world firsts and a very large installed base of assets.
Our range products and services span the entire value chain of power from sensors in the field to control centers and finally to the boardroom.
What is your Enterprise Software offering and how do your solutions reap significant bottom-line benefits and meet the changing need of business?
ABB understands that the success of our customers depends not only on the strength of the software but also on superior and timely service and support. To complement our suite of software solutions, we offer integrated services designed to maximize performance and minimize costs for our customers. From regional support to global consulting and education to managed services, ABB provides a wealth of industry and domain expertise, hands-on experience and proven relationships to ensure your success.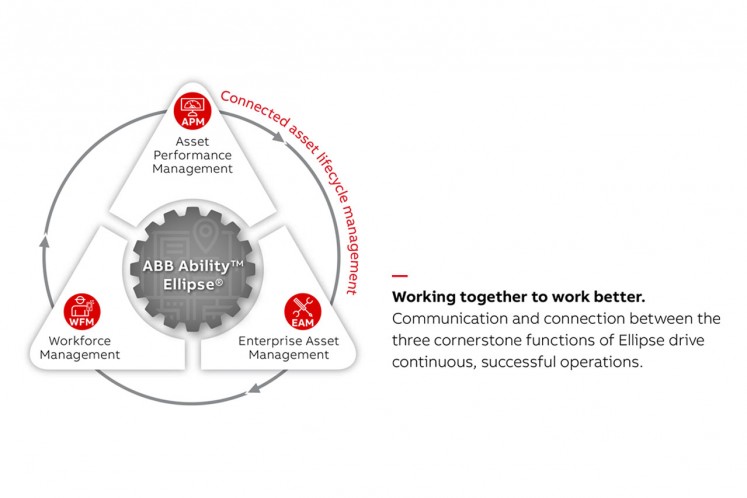 . (./.)
Could you give one example of ABB's cutting edge software solutions?
ABB Ability™ Ellipse® is one of our state-of-the-art software solutions for asset-intensive industries. The ABB Ability™ Ellipse® software solution delivers a cross-enterprise approach to connected asset lifecycle management as a comprehensive solution which enables power utilities to optimize asset utilization, drive down maintenance costs and reduce equipment failures and system outages.
The ABB Ability Ellipse solution embeds industry best practices and business processes and leverages real-time equipment data and the Industrial Internet of Things to connect predictive analytics and asset management systems to the mobile worker in the field. It is available either as an "on-premise" or "Software as a Service" solution for electric utilities and other asset-intensive sectors like renewables, oil and gas, transport and mining.