Bolder measures sought for companies ignoring holiday bonuses
News Desk

The Jakarta Post
Jakarta |

Fri, July 14, 2017

| 11:50 pm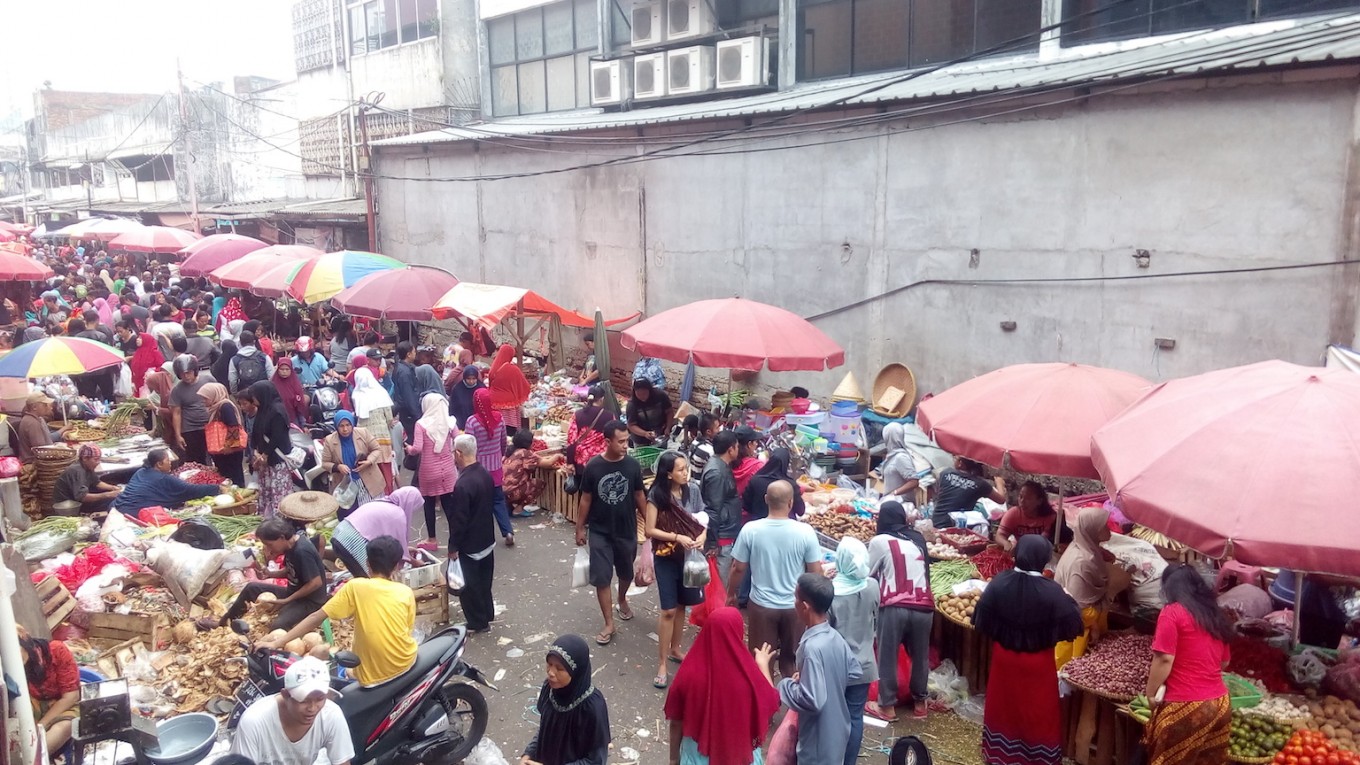 People shop at Kebayoran Lama market in South Jakarta on June 24, a day before the Idul Fitri festivity. (JP/dis)
The Jakarta Legal Aid Institute (LBH Jakarta) has called on the government to impose tougher measures on companies refusing to pay holiday bonuses (THR) to their employees.
Citing a report released on Thursday, the Jakarta-based rights advocacy group said during the period of June 15 to July 3, 63 individuals and groups from across Indonesia had submitted 1,411 THR-related complaints for this year's Idul Fitri.
It shows a significant increase from the number of complaints submitted last year, when only 98 complaints were lodged by 19 individuals and groups.
"Most of them complained because they had not received their Idul Fitri bonuses," LBH Jakarta activist Aprilia Tengker told journalists on Thursday.
LBH found that 34 of the total 64 complaints reported that companies refused to pay THR while 14 others said their THR payments were delayed. The remaining 15 complaints stated various problems, such as the amount of THR paid by companies not being in accordance with the Manpower and Transmigration Minister Regulation (Permenaker) on religious festivity allowance payment.
LBH Jakarta has opened posts for workers to lodge complaints since 2010. The step was taken to defend the rights of workers. However, the group said, it had not yet seen improvements in the approach taken by the government to deal with companies violating the Permenaker.
"The pattern of complaints are similar with what we received when we first opened the post seven years ago," said another LBH Jakarta public activist, Eny Rofiatul. (hol/ebf)
Join the discussions