Navy to help distribute Rp 4.5b in RI banknotes to Riau's remote islands

Batam, Riau Islands |

Tue, August 8, 2017

| 06:19 pm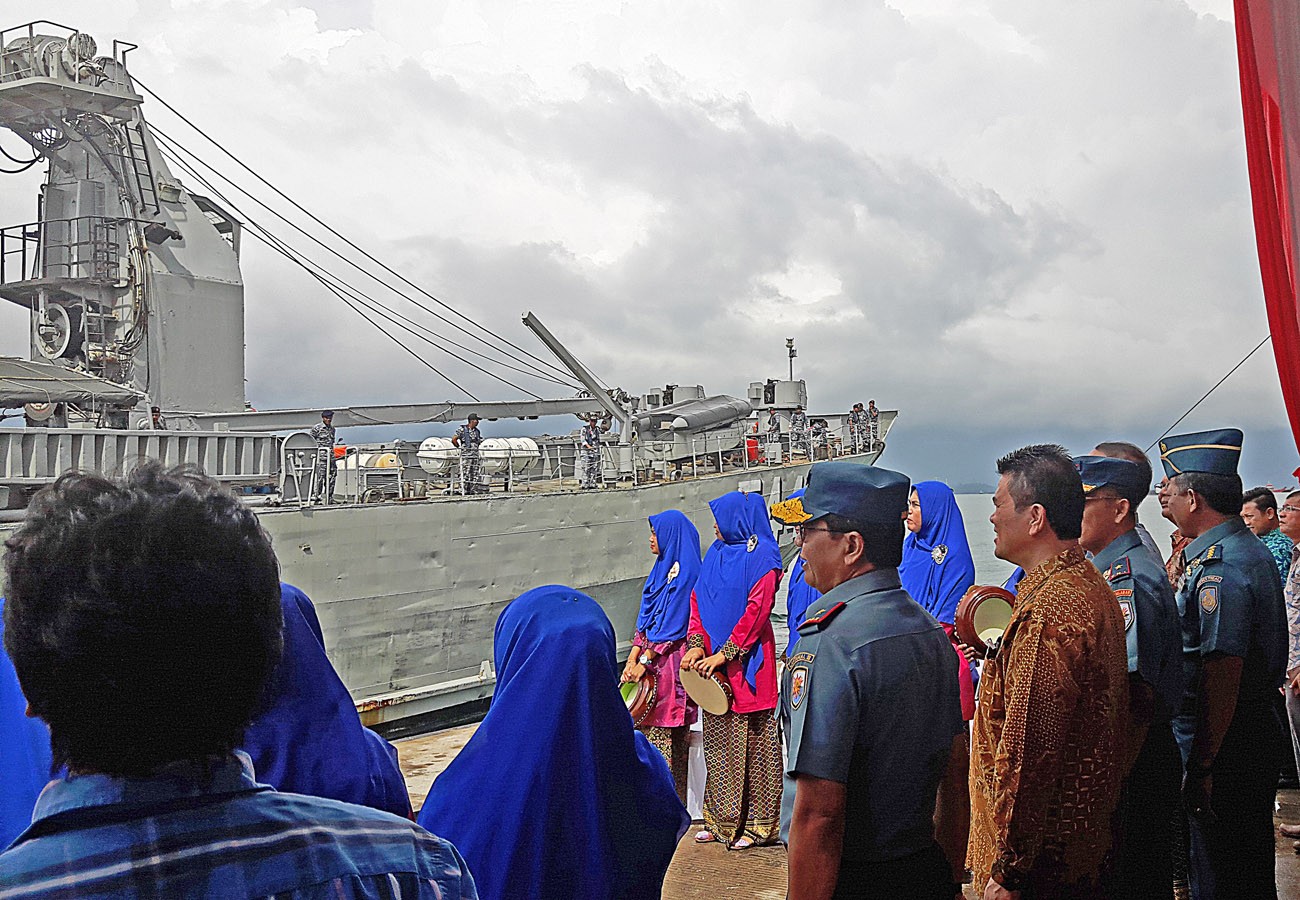 The Indonesian Navy's KRI Teluk Sabang 544 is dispatched from Batu Ampar Port in Batam, Riau Islands, on Aug. 8. (The Jakarta Post/Fadli)
A joint team has been dispatched to distribute rupiah banknotes to five remote islands in Riau Islands province to curb the rampant use of foreign currencies in the area.
Nine officers from Bank Indonesia and Bank Riau Kepri as well as 57 personnel from the Indonesian Navy's Teluk Sabang 544 warship have with them cash amounting to a total of Rp 4.5 billion (US$337).
The team will distribute the banknotes to Natuna island, Jemaja island, Tarempa island, Subi island and Sekatung or Laut island for a week starting from Tuesday.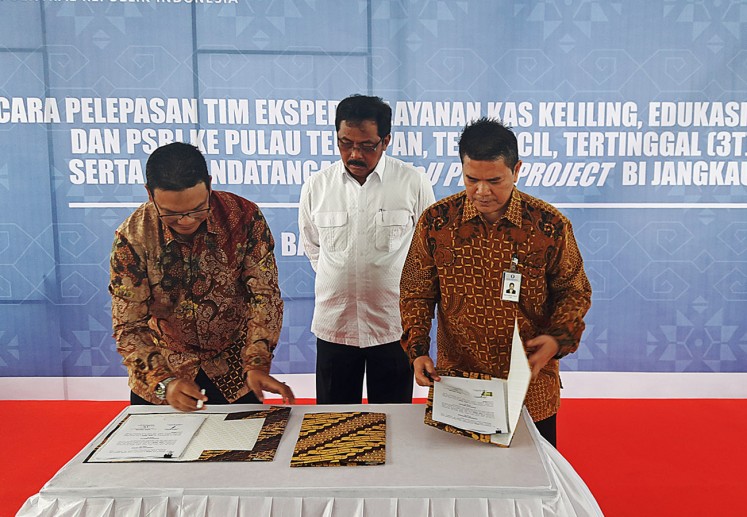 Riau Islands Governor Nurdin Basirun (center) witness the signing of a Memorandum of Understanding (MoU) between the head of the Riau Islands chapter of Bank Indonesia, Gusti Raizal Eka Putra (right), and the leader of Bank Riau Kepri, Edi Hasbi, in Batam, Riau Islands, on Tuesday. (The Jakarta Post/Fadli)
"The distribution will be challenging," Bank Indonesia's Riau Islands regional office head Gusti Raizal Eka Putra said.
He added that this cooperation with the Indonesian Navy had taken place since 2012.
Gusti cited the International Court of Justice's decision to give the Sipadan and Ligitan islands to Malaysia following a protracted territorial dispute in 2012.
He said one of the causes for Indonesia's loss of the islands was that the local people were using Malaysian ringgit.
Read also: Pertamina agrees to distribute fuel to outer-islands for fishermen
Therefore, Gusti said the central bank needed to boost rupiah banknotes in order to make the people in the remote islands feel like a part of Indonesia.
"While banking facilities are not available on the islands, this expedition is crucial to help make the people feel more integrated with Indonesia," he said. (ecn/bbs)
Join the discussions