Pertamina saves $137m from operational efficiency
Stefanno Reinard Sulaiman 

The Jakarta Post
Jakarta |

Wed, July 25, 2018

| 09:48 am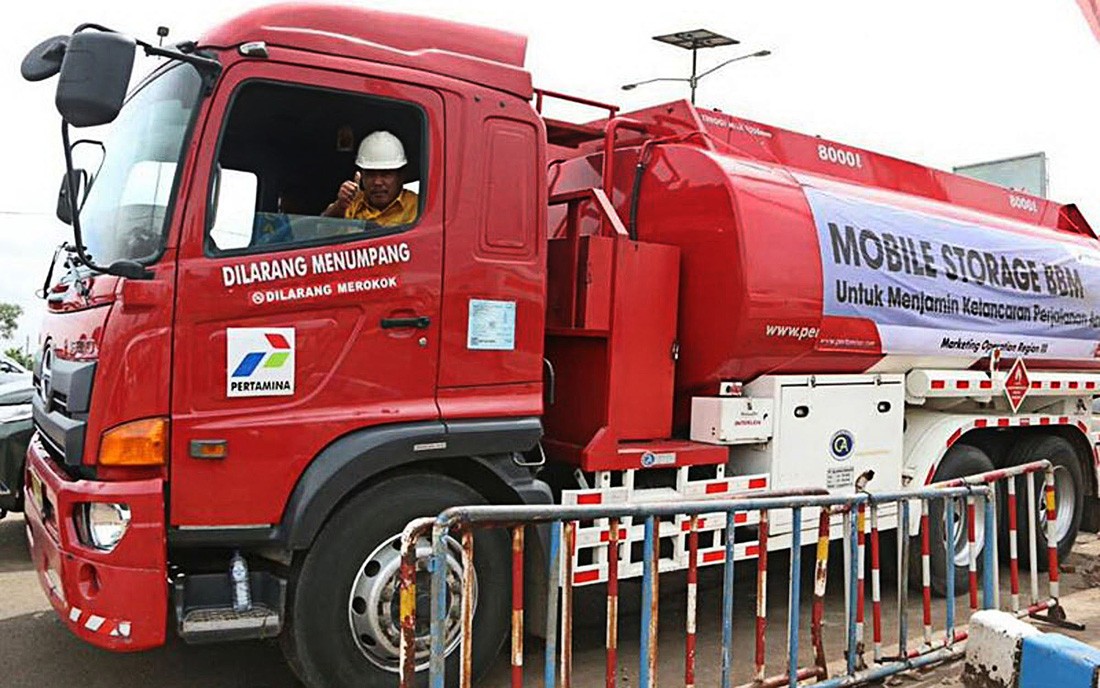 All set: State oil and gas company Pertamina prepares mobile storage facilities that will operate on both toll and non-toll roads across East Java over the long Idul Fitri holiday. (JP/Nedi Putra AW)
State energy holding company Pertamina has saved around Rp 2 trillion (US$ 137 million) in the first half of 2018, thanks to the firm's efficiency measures, such as cutting its management's travel budget.
Pertamina finance director Arief Budiman said on Tuesday that the amount was half its annual efficiency target of Rp 4 trillion in operational expenditures (opex).
"As for the date of realization [cutting opex] is still on track," he said, adding that it is part of the firm's contingency plan to cover the financial pressure from social obligations.
The newly established holding company is shouldering at least two populist policies; to ensure the availability of Premium in Java, Madura and Bali, which was previously only obligated outside those three regions, and the one-price fuel policy across the nation.
Read also: Government closely monitors Pertamina asset sales
Premium-brand gasoline is currently sold below its economical price, where the difference is around Rp 1,000 per liter. The gap is then subsidizes by Pertamina as the government has scrapped the subsidy for Premium since 2015.
Premium gasoline is the lowest priced gasoline in the country, but has the highest emission with 88-RON and is sold for around Rp 6,450 (46 US cents) per liter or below market price at around Rp 7,350 per liter.
The previous management of Pertamina, before the overhaul decision last April, calculated that the losses from sales of Premium and Solar had reached Rp 5.5 trillion.
Arief further acknowledged a decline of profit in Pertamina's upstream business following the policies. However, he believes the government will jump in to help the firm, including by increasing its subsidy for Solar.(dmr)
Join the discussions