Asian stocks climb after Fed move; dollar drops: Markets wrap
 Benjamin Purvis

Bloomberg
Sydney |

Thu, March 16, 2017

| 09:35 am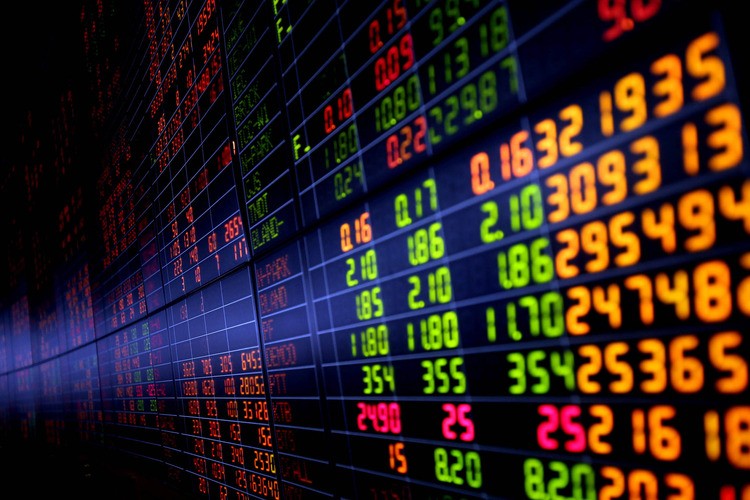 Stock Boards At Asia Plus Securities (Bloomberg/File)
Asian equities followed U.S. stocks higher, after Treasuries rallied and the dollar tumbled as the Federal Reserve raised interest rates without accelerating its timeline for future tightening.
Rallies from Seoul to Hong Kong sent the MSCI Asia Pacific Index to the highest since mid-2015, after the S&P 500 Index jumped by the most in two weeks. Hong Kong shares trimmed strong gains after China followed the Fed in raising rates. Japanese stocks pared earlier losses ahead of the Bank of Japan's policy decision. The yield on 10-year Treasury notes tumbled below 2.5 percent while gold and oil climbed. The euro rose to a one-month high after Dutch Prime Minister Mark Rutte's Liberals easily beat the anti-Islam Freedom Party of Geert Wilders.
The Fed raised its benchmark lending rate a quarter point and continued to project two more increases this year. Equities extended gains as Chair Janet Yellen said in a press conference that the "simple message is the economy is doing well." Investors anticipated the tightening and Treasury yields had climbed with the dollar on speculation the central bank might signal a faster pace of tightening. Those trades unwound late Wednesday in the U.S. as the Fed indicated it hasn't fallen behind with its efforts to keep inflation in check.
China's central bank followed up on the Fed's move by raising the interest rates it charges in open-market operations for the second time this year. The People's Bank of China increased the cost of seven-, 14-, and 28-day reverse-repurchase agreements by 10 basis points each, according to a statement posted on its website.
What investors will be watching:
The Bank of Japan is set to keep its rates and yield-curve policy unchanged in its policy decision on Thursday. The Bank of England, the Swiss National Bank, Bank Indonesia and the Turkish central bank are also expected to stand pat. U.S. Secretary of State Rex Tillerson travels to Japan, South Korea and China in his first visit to the region since taking office. U.S. President Donald Trump's first budget outline for fiscal 2018 is expected to be released on Thursday. He's said he'll seek a $54 billion boost in defense spending, paid for by an equal amount of cuts to non-defense agencies.
Here are the main market moves:
Stocks
The MSCI Asia Pacific Index rallied 1.1 percent as of 11:02 a.m. in Tokyo, to the highest level since June 2015. South Korea's Kospi jumped 0.7 percent. Australia's S&P/ASX 200 Index rose 0.2 percent and New Zealand's S&P/NZX 50 Index increased 0.6 percent. Japan's Topix was down 0.1 percent, after erasing an earlier decline of as much as 0.7 percent. Hong Kong's Hang Seng gained 1.2 percent, after soaring as much as 1.6 percent before the PBOC's move, while the Hang Seng China Enterprises Index jumped 1.6 percent, after surging 2 percent. Futures on the S&P 500 were up 0.2 percent after the benchmark gauge rose 0.8 percent to 2,385.26 on Wednesday, the highest level since reaching a record on March 1. The Stoxx Europe 600 Index added 0.4 percent.
Currencies
The Bloomberg Dollar Index was little changed, after losing 1.3 percent on Wednesday, its biggest drop since Jan. 17. The yen was little changed 113.39 per dollar after advancing 1.2 percent in the previous session. The euro was steady at $1.0726 after climbing 1.2 percent. It touched a high of $1.0740 Wednesday. The Australian dollar slipped 0.4 percent after jumping 2 percent Wednesday. The New Zealand dollar declined 0.5 percent to 70.11 cents after data showed the economy grew at the slowest pace since mid-2015 as farm production and food manufacturing contracted.
Bonds
The yield on 10-year Treasury notes held at 2.49 percent after tumbling 11 basis points on Wednesday. Similar Australian yields fell 11 basis points to 2.81 percent, and those in New Zealand slipped 10 basis points to 3.26 percent.
Commodities
WTI crude oil extended its gain, rising 0.6 percent to $49.13 a barrel after surging 2.4 percent Wednesday, its first advance in eight days. Gold added 0.4 percent to $1,224.21 an ounce, after rising 1.7 percent Wednesday.
You might also like :
Comments