Sumba's MaTaLaWa National Park lures visitors with ecological attractions
Markus Makur

The Jakarta Post
West Sumba, East Nusa Tenggara |

Tue, April 4, 2017

| 02:25 pm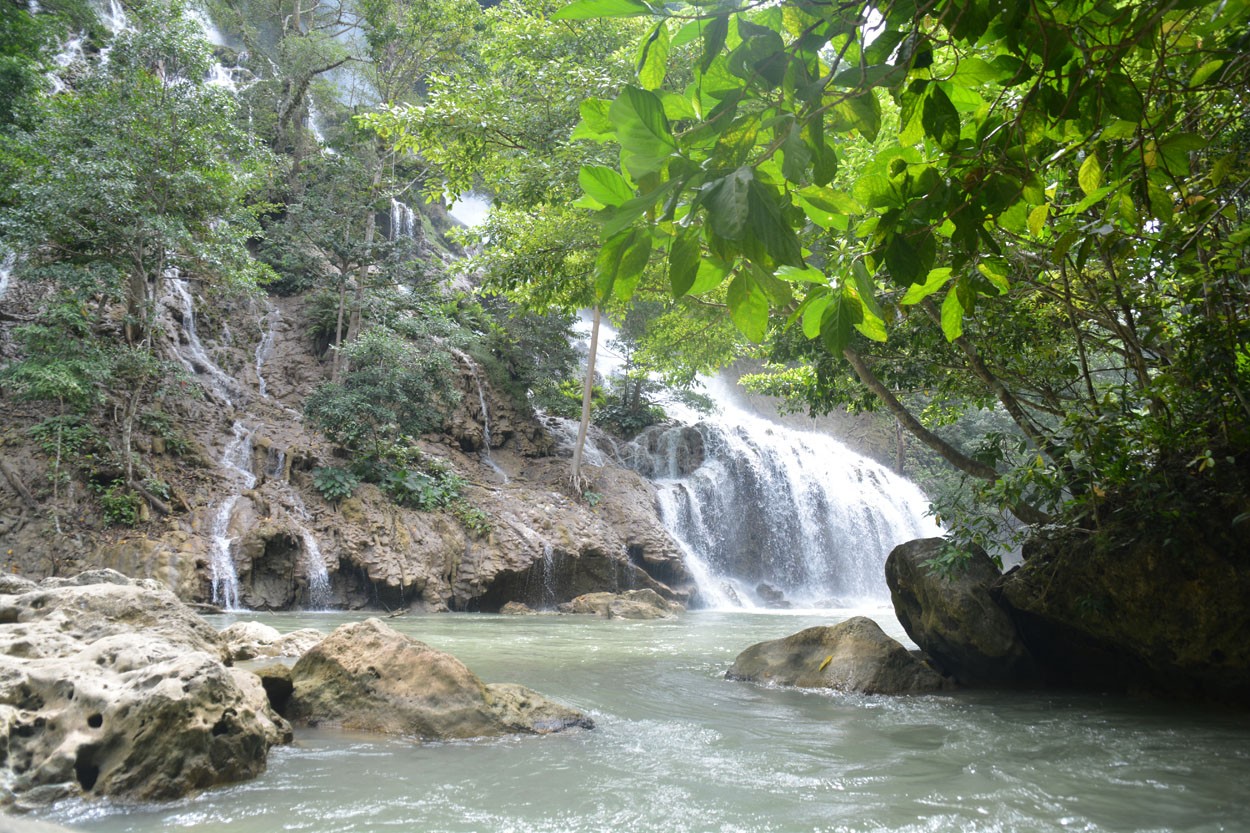 The Lapopu Waterfall in MaTaLaWa National Park in West Sumba regency. (JP/Markus Makur)
Sumba Island in East Nusa Tenggara is known for its natural and cultural attractions, such as savannahs, sandalwood horses, traditional villages and the Pasola (ancient war ritual) Festival. In addition to those attractions, the island also has Manupeu Tanah Danu and Laiwangi Wangameti National Parks (MaTaLaWa National Park) in West Sumba regency.
Officially integrated in 2016, the MaTaLaWa National Park is home to 84 species of birds, 10 species of mammals, 49 species of butterflies, 29 species of reptiles, 173 different types of trees and more.
The head of ecotourism at the conservation center, Suwartono, told The Jakarta Post that BirdLife International had recognized MaTaLaWa National Park as an important bird and biodiversity area (IBAs) as it hosts 10 species of birds endemic to Sumba, such as the kakatua jambul kuning (Yellow-crested cockatoo).
(Read also: Foreign cruise ships flock to Komodo Island)
In addition to its these native birds, Suwartono said that MaTaLaWa National Park also boasts three big waterfalls, namely the Lapopu, the Laputi and the Matayangu.
The natural habitat on Sumba Island, specifically in MaTaLaWa National Park, makes the area suitable to host a bird-watching festival and cave attractions.
To boost tourism, Suwartono said the area needs to develop its infrastructure, such as a road to the national park, accommodations and support from locals. (asw)
Topics :
Join the discussions