Makassar holds International Eight Festival and Forum
Jakarta |

Sat, September 9, 2017

| 03:13 pm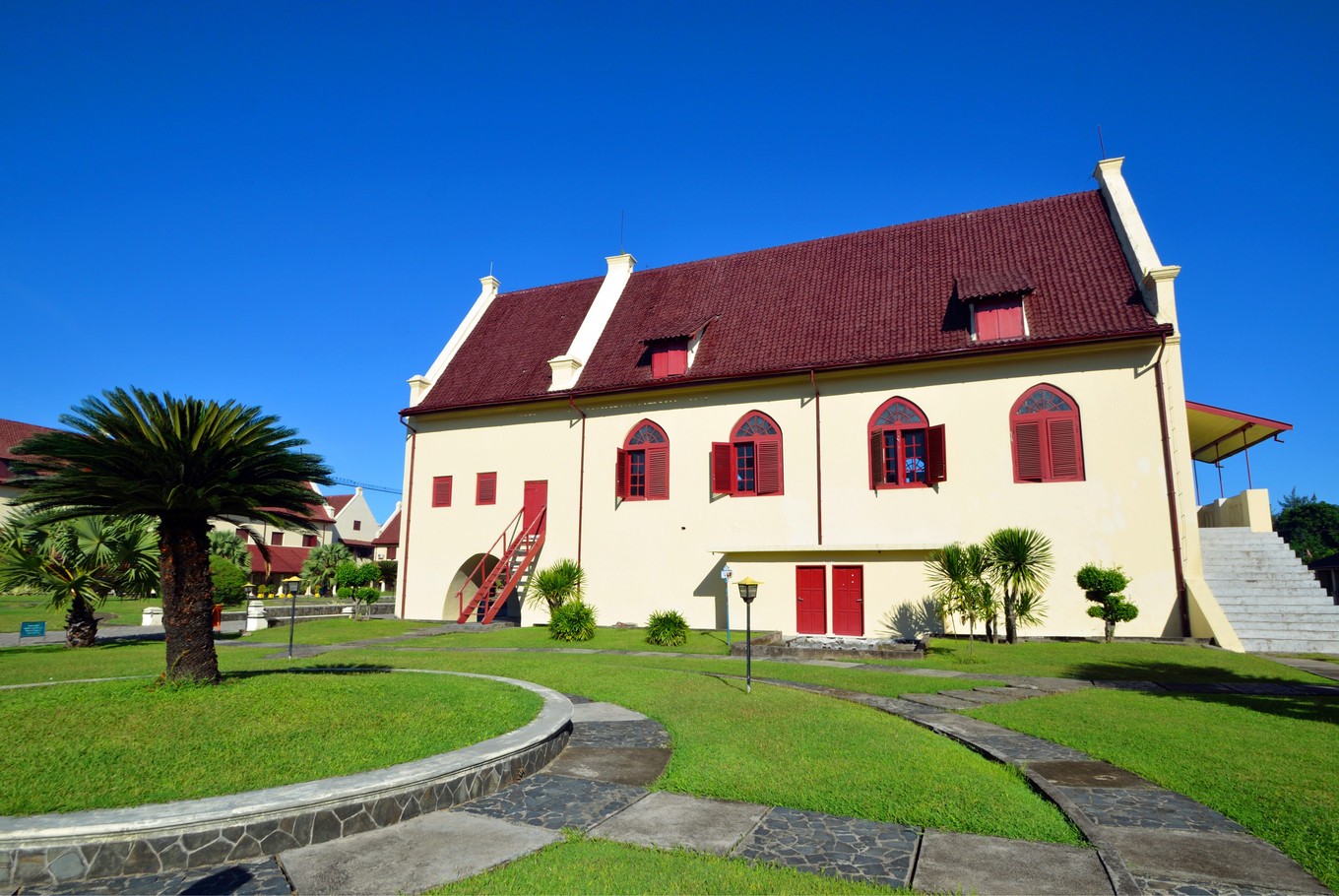 Fort Rotterdam, Makassar. (Shutterstock.com/suronin )
The Makassar International Eight Festival and Forum ( F8 ) was officially opened on September 8 at Pelataran City of Makassar Anjungan Losari.
The week-long festivity offers plenty of attractions and activities ranging from film, fashion, food, folk, fine art, flora and fauna and fusion.
More than 5,000 invited guests and the local people attended the opening event which featured performances from the air force such as skydiving, aerobatic Jupiters and air show using Sukhoi airplanes. The opening also featured a traditional music performance by 1,700 school students all across Makassar who performed 200 harps, 200 rabat and 200 gendang.
Traditional dance Gandrang Bulo was being showcased as well, accompanied with traditional song Paramata Benko. Male dancers were dressed in Makassar's traditional outfit and Songko Passapu while the female dancers donned the Baju Bodo traditional costume.
Makassar mayor Danny Pomanto said that the festival is a collaborative effort between local artists and the city administrations.
Attending the event was Creative Economy Agency (Bekraf) head Triawan Munaf who was mesmerized with the festival that promotes Indonesia's creative economy.
"This is really the platform to show that creative economy has an appeal in Indonesia," said Triawan.
Triawan mentioned that Bekraf has a vision of making Indonesia one of the world's economic forces through creative economy by 2030 and there are 16 sub-sectors from the creative industry that will be developed.
"All visions and missions are translated into this event. This is the only event in Indonesia that combines all of Bekraf's jobs," he added.
This is the second time the festival is being held. Last year's festivity managed to attract 300,00 people, way above the expected number of 60,000 visitors. The target this year is to welcome one million visitors. (asw)
Topics :

Join the discussions