Tourism Ministry participates in Japan Tourism Expo (JTE) 2017
Jakarta |

Tue, September 12, 2017

| 02:09 pm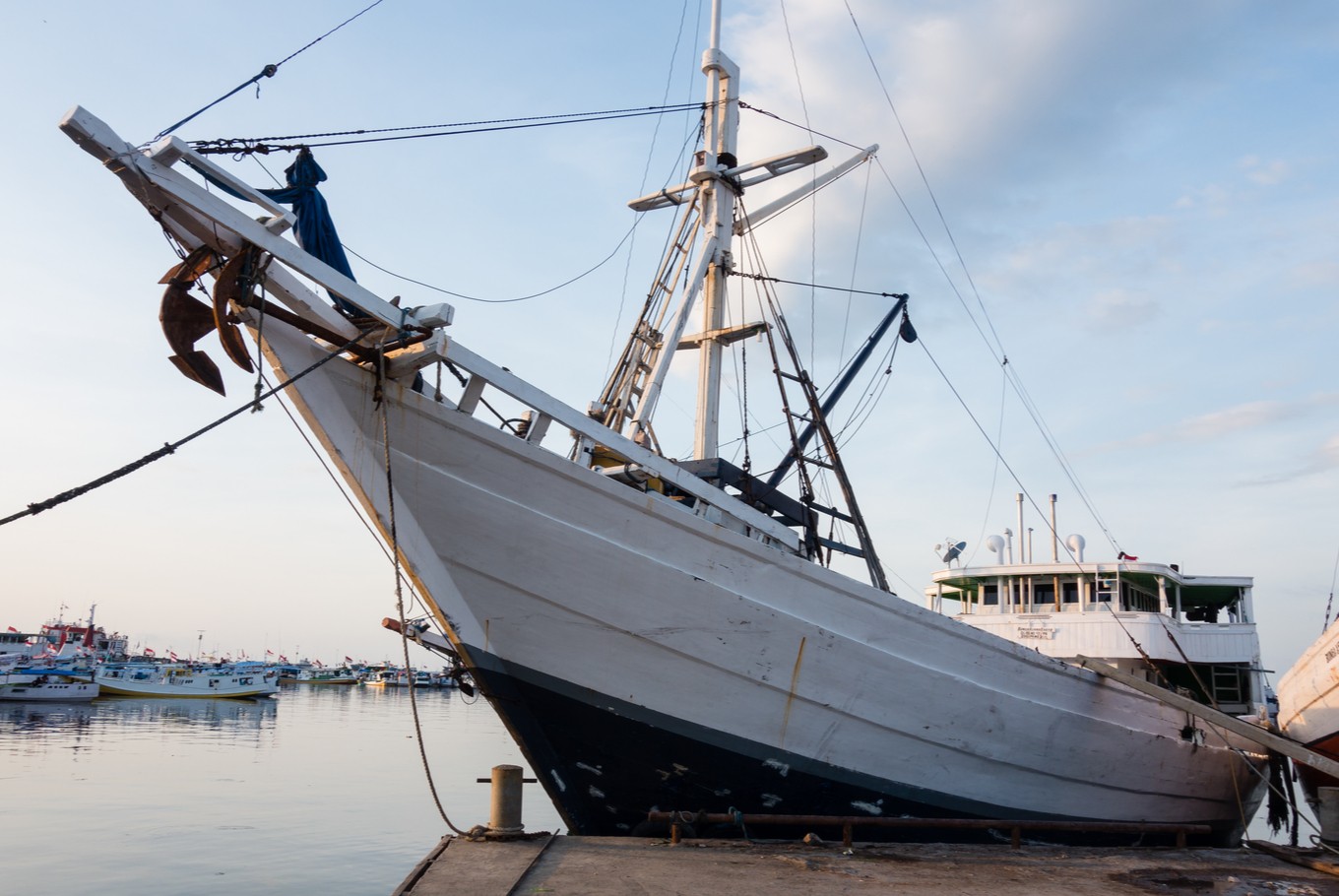 Traditional wooden two-masted Phinisi boat, built by local ethic people of South Sulawesi, at Port Paotere, Makassar. (Shutterstock.com/Ye Choh Wah)
The tourism ministry is set to take part in the Japan Tourism Expo (JTE) 2017 that will be held from September 21 until 24 at Tokyo International Exhibition Center (Tokyo Big Sigh) in Japan.
The event is the result of a collaboration between Japan Travel and Tourism Association (JTTA), Japan Association of Travel Agents (JATA) and Japan National Tourism Organization (JTO). This year marks the 25th anniversary of the exhibition.
"This is the biggest tourism exhibition in Japan, from the information that we've received this year's event will be joined by more than 1,100 buyers and sellers from 150 countries. There will be 1,100 booths and the event is targeting to welcome more than 175,000 visitors," said the ministry's deputy assistant for Asia-Pacific tourism promotion, Vinsensius Jemadu.
Indonesia has rented a 234 sqm area, which can accommodate 20 booths and will be designed to look like a Phinisi boat. Phinisi is the traditional boat of Bugis and Makassar tribes who live in Bira Village, South Sulawesi. The boat's distinctive feature is its two main masts that will surely catch everyone's attention.
The Indonesia booth will also feature images of three popular destinations: Batam, Jakarta and Bali.
Read also: Voting period for UNWTO Award-Tourism Video Competition to end soon
"Our location is in the East Hall 1, L 39, booth numbers L36 and L37," added Vinsensius.
Moreover, the ministry will send off 35 tourism practitioners consisting of travel agents, hotels, provincial administrations, cruise ship companies, tourist sites organizers, theme parks and airlines from different provinces to attend the exhibition.
Apart from promoting tourism destinations, the booth will entertain visitors with coffee and refreshment, art performances, virtual reality corner and gift redemption.
"There will be a business-to-business (B2B) meeting that aims to create a business partnership that will increase the number of international tourist visits.
The result from this event will be published on Japanese media. After that there will be JATA business meeting and JATA Tourism Expo that include pre-appointment meetings and matching system," said Vinsensius.
According to Central Statistics Agency (BPS), the number of Japanese tourists coming to Japan in 2014 was 492,000 and in 2015 there were 528,000. In 2016, the number went down to 513,000 and for this year the ministry is targeting for 762,000 Japanese tourists in order to support the ministry's overall goal of 15 million overseas tourists in 2017.
Additionally, the distance between the two countries is not that far, it takes seven to eight hours of flight to go to Indonesia. (asw)
Topics :

Join the discussions