Sambas holds One-Day AMTC Trail Adventure
Jakarta |

Mon, December 4, 2017

| 01:04 pm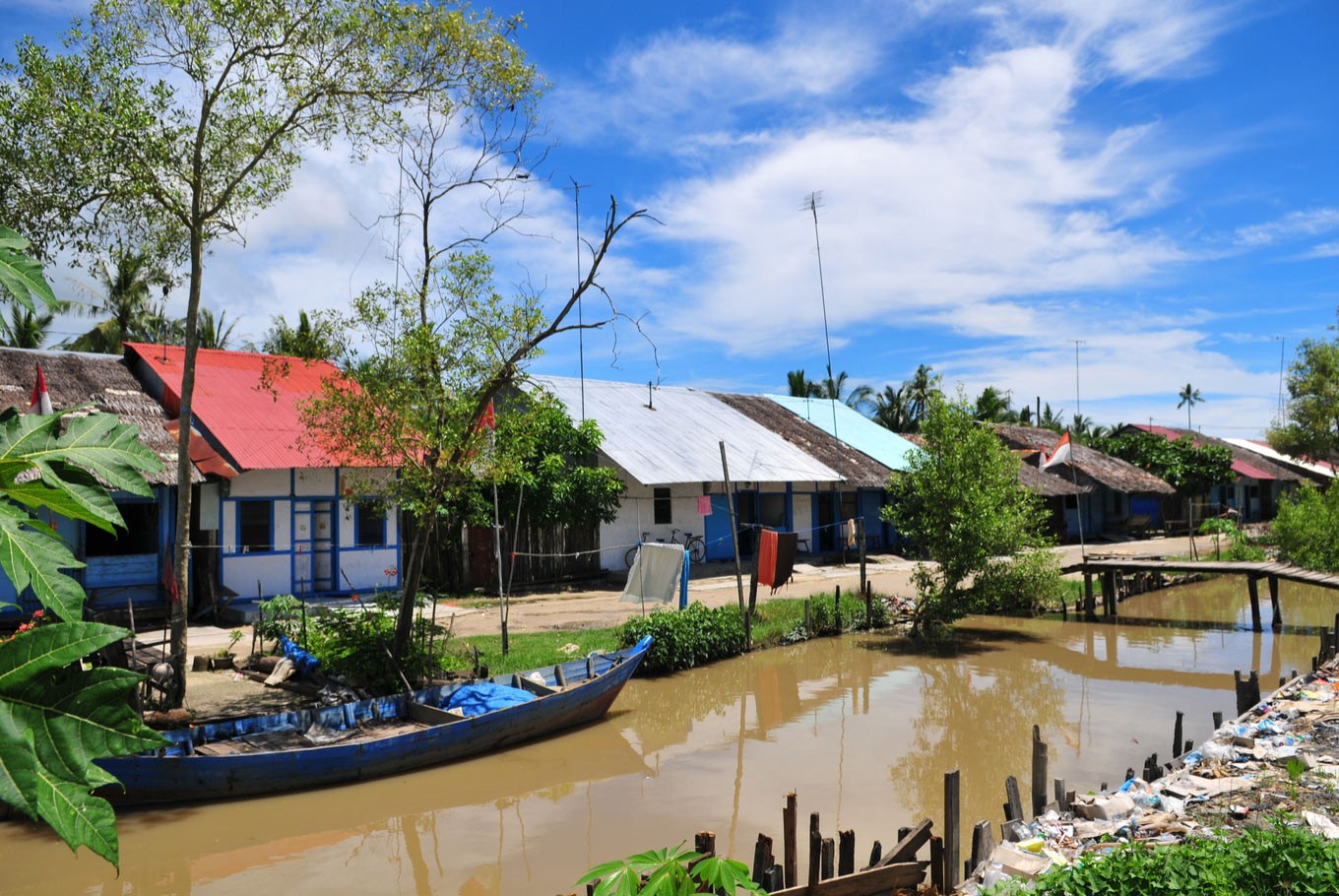 A village in Sambas, West Kalimantan. (Shutterstock/File)
Sambas regency in West Kalimantan recently hosted "One-Day AMTC Trail Adventure, Exploring the National Borders, Paradise on the Tail of Borneo" on Dec. 2-3.
The event was joined by 100 participants, of which 15 hailed from Malaysia. They took a six-hour trip, passing through places such as Camar Wulan Beach, Bahari Teluk Atung Beach, Maludin Beach, Temajuk Beach and villages around the area.
"We are conducting this adventurous event on purpose. Participants have to pass through several obstacles while enjoying the beautiful view of the nature. Bahari Teluk Atung Beach has one of longest coastlines in Indonesia and the sand is so soft. Meanwhile Temajuk Beach is rather rocky, similar to Tanjung Tinggi in Belitung that also has huge rocks," told the committee's head Erwanto.
The event also featured fishing competition, photography competition, art and culture performances and live music.
The advisor for the competitions, Subhan Nur, said Sambas that is listed in the national strategic tourism plan (KSPN) needs the cooperation from all parties for development and promotion.
"Sambas can't be developed only from APBD [regional budget], it needs direct attention from the government. The parallel road is currently being developed; what's left is the supporting infrastructures to improve the tourism in Sambas," told Subhan.
"Internet is highly needed here to promote tourism and for the locals to be more creative. Meanwhile ATM is needed for visitors to draw out their money since they don't want to keep a lot of cash," Subhan added. (kes)
Topics :

Join the discussions