Indonesia set to boost geotourism
Jakarta |

Tue, December 5, 2017

| 06:08 pm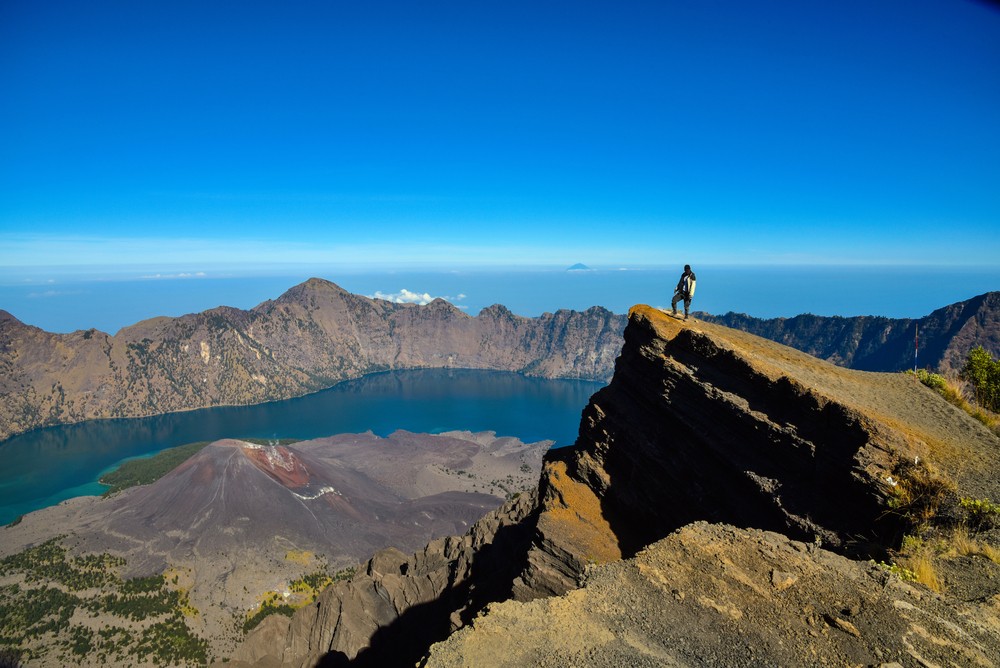 Awarded a national geopark since 2013, Mount Rinjani has attracted many tourists since 1990s thanks to its breathtaking view of caldera, a crater lake that shaped like crescent moon, known as Segara Anak. (Shutterstock/-)
The Tourism Ministry has started to focus on geotourism by speeding up the development of geoparks in Indonesia.
"This will educate tourists about geology, geomorphology, culture and biodiversity," said the ministry's geopark acceleration team head Yunus Kusumahbrata
The ministry has set up budgets for geotourism and geopark development for 2018.
"We are aiming to fix the management first in order to get the national geopark status; from there we will aim for the [addition to the] UNESCO Global Geoparks," he added.
Indonesia currently has six geoparks, of which two have been listed as UNESCO Global Geoparks, namely Geopark Batur Bali in 2012 and Geopark Gunung Sewu Pantai Laut Selatan in 2015.
The other four geoparks, Geopark Kaldera Toba, Geopark Rinjani-Lombok, Geopark Merangin Jambi and Geopark Ciletuh Palabuhanratu in West Java; are listed as national geoparks.
Moreover, Indonesia is planning to add 10 more geoparks to become national geoparks and later UNESCO Global Geoparks. Among the candidates are Geopark Belitong and Geopark Ranah Minang. "There are also [geoparks located in] Raja Ampat in West Papua, Maros Pangkep in South Sulawesi, Mount Tambora in West Nusa Tenggara and Bojonegoro that have been submitted as candidates for national geoparks," told Yunus.
Under the UNESCO network, there are 70 geoparks located in Europe and 53 geoparks in Asia Pacific that have received recognition from the organization. In Asia, China was the pioneer of geopark, followed by Malaysia in 2017. Malaysia was the first country to have a geopark in Southeast Asia. (kes)
Topics :

Join the discussions