For civil society and youth, IMF-World Bank meetings matter
Biondi Sima

Communications specialist at the Humanitarian OpenStreetMap Team
Jakarta |

Wed, May 9, 2018

| 01:34 pm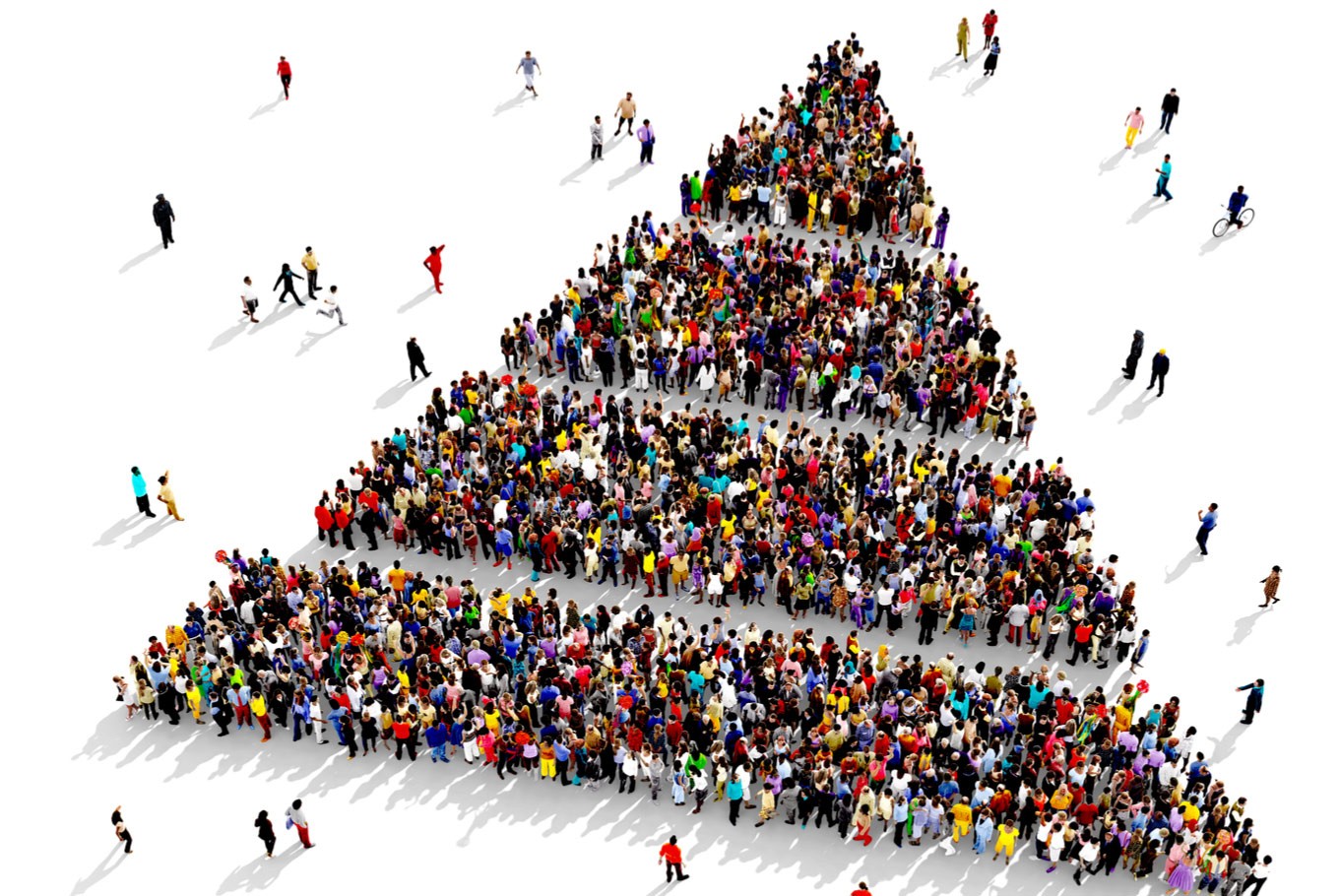 The richest 1 percent controls 10 percent of the G20 member states' total income, according to a research by the International Monetary Fund (IMF) in 2017. (Shutterstock/File)
The richest 1 percent controls 10 percent of the G20 member states' total income, according to a research by the International Monetary Fund (IMF) in 2017, reverberating similar findings by other organizations. Income inequality has increasingly become one of IMF's focus areas, along with other topics that traditionally fall outside IMF's mandates, such as gender parity, climate change, social protection and corruption.
Economists in earlier decades tend to see equity as a logical consequence of economic growth. As country's economy grows, wealth will trickle down to lower-middle income families through a laissez-faire mechanism. This means policymakers only need to center their focus on propelling growth, by bolstering productivity, trade surplus and employment. In addition, redistributive fiscal policies were generally viewed as negative interferences which might alter market's abilities to yield organic growth.
Recent findings, however, show the contrary. Taking Indonesia as an example, while growth remain steady at around 5 percent and that relative poverty seems to linger at slightly above 10 percent, absolute number of poverty has increased to almost 28 million people, with an estimate of 40 percent of Indonesia's population still vulnerable of sliding into poverty, according to the World Bank.
Stable growth does not always manifest into redistribution and income and wealth equality, as evident in many emerging and developing markets and is even more so in developed countries.
Not only domestically, the disparity across countries is also staggering. Northern America and Western Europe, for instance, with about 20 percent of world's population own over 67 percent of global wealth, while Indian and African countries combined with 30 percent of population possess only about 2 percent of global wealth.
This calls for more deliberate government intervention to ensure that growth is enjoyed more equally and thus built upon more sustainable fundamentals. Growth and inequality need to be assessed together against the trade-offs between achieving efficiency and equity.
While some structural policies might contribute to growth, they may also raise inequality.
When the poor get poorer and the rich exponentially richer, it adversely affects the overall economy over the long term. Studies suggest that countries with higher Gini-coefficient, an index used to measure inequality, tend to lead higher number of crimes and incarcerations and thus economic instability.
The International Monetary Fund specifically views inequality, together with the four other topics mentioned earlier, as "macrocritical", meaning they indubitably affect the overall macroeconomic sanity. What differentiates IMF from other global institutes working on these topics, however, is that IMF will focus on the "economic arguments" in assessing them when devising policy advice and monitoring economic health check.
There are three arguments the IMF might acknowledge when defending equality to fiscal policymaking: productivity, resource allocation, and social cohesion. A more inclusive and redistributive fiscal policies, from conditional transfers, quality education, healthcare, and social safety net, will open more employment opportunities and level the playing field. A more cohesive and equal society is critical to support reforms in favor of more durable growth.
Broadening IMF's means of assessing the complex intermingling of macroeconomic factors, IMF seeks to consult Civil Society Organizations (CSO) and Youth leaders. Through a biennial consultation in Spring and Annual Meetings, IMF invites a select number of CSO and Youth leaders to sit together with its Executive Directors and Regional's Division Chiefs to discuss pressing issues and lessons learned from communities.
This happens in conjunction with a larger Civil Society Policy Forum (CSPF), involving hundreds of activists from various non-governmental organizations, community groups, labor unions, indigenous peoples, faith-based organizations, professional associations, foundations, think tanks, charitable organizations, and other not-for-profit organizations. The fellowship this year highlighted findings in inequality, fiscal policy, gender, corruption and the future of work.
CSOs represent the constituents whom IMF's policy advice might affect. Although individual government has the final and authoritative say to what policies are eventually implemented, it is important for a global organization to ensure that the voice of civil society gets leverage throughout the process.
As Indonesia is hosting this year's IMF-Word Bank's annual meetings in Bali this October, a stronger involvement with CSOs and youth needs invigorating and revisiting. CSO's self-organized platforms, such as CSPF, show that CSOs across functions manage to organize and communicate among themselves to unify lessons-learned in order to better and more fairly represent the needs of people, especially in issues that directly impact lower-middle income, often powerless communities, such as inequality.
***
The writer, the 2018 IMF-World Bank invited CSO Spring fellow, is a co-chair at Indonesian Youth Diplomacy (IYD). The views expressed are his own.
Disclaimer: The opinions expressed in this article are those of the author and do not reflect the official stance of The Jakarta Post.
Topics :
Join the discussions