Learning from France's multiculturalism, World Cup run
M. Taufiqurrahman

The Jakarta Post
Jakarta |

Sat, July 14, 2018

| 03:09 pm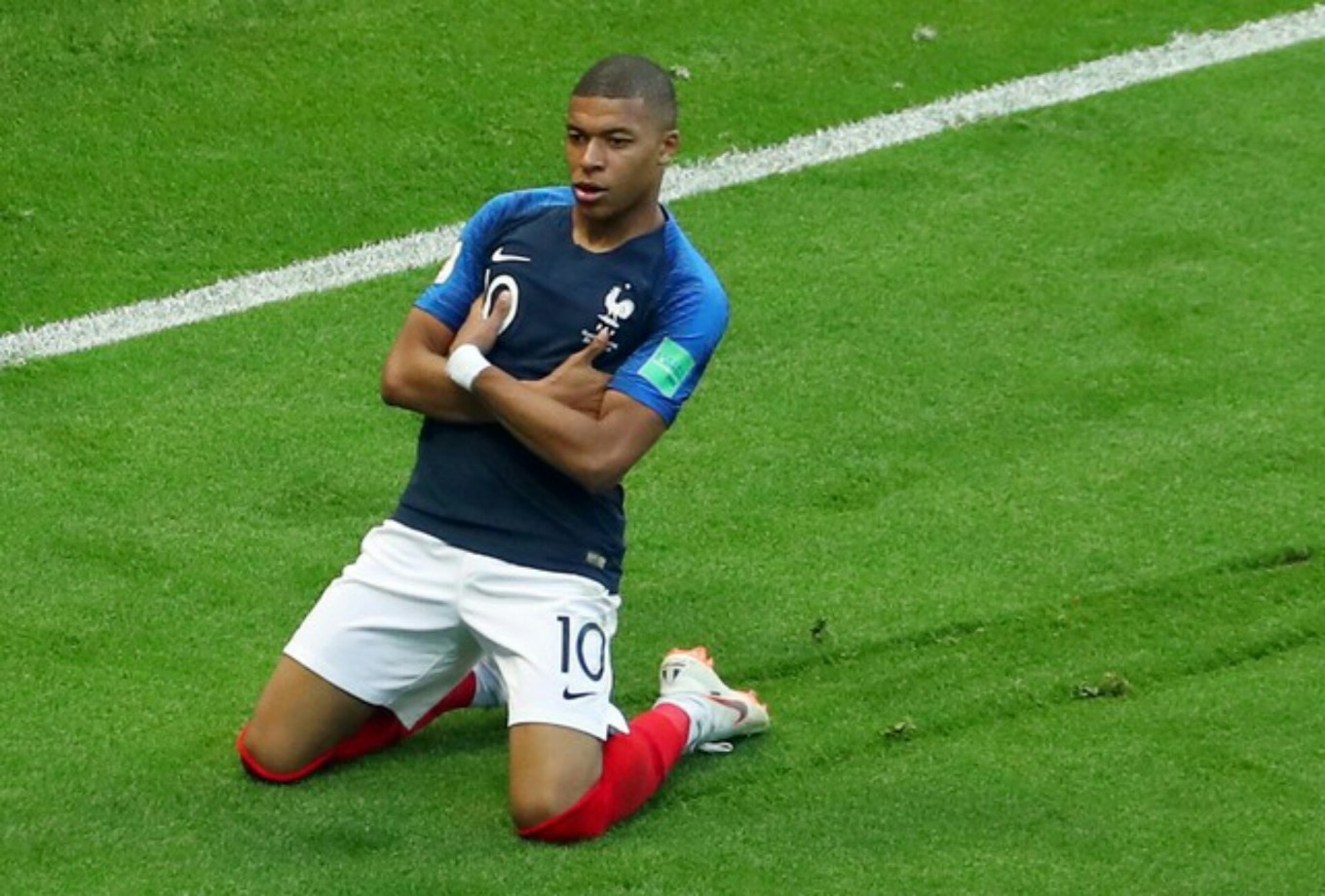 France's Kylian Mbappe celebrates after scoring their third goal while playing against Argentina in 2018 FIFA World Cup last 16 round soccer match at Kazan Arena in Kazan, Russia on Saturday. France won 4-3 to advance to quarterfinals. (Reuters/Pilar Olivares)
France should not be in the business of playing soccer, let alone winning the World Cup. This is a nation that has long wrestled with weighty philosophical questions that have given birth to the aptly named movement of existentialism.
From the times of Descartes to Camus, this is the nation that questioned the meaning of life and finally found that there was none. This is also a nation whose most well renowned pastime is slacking off at riverside cafes drinking wine, munching on baguettes and sipping coffee while debating the merits of Monet or Cézanne. The French are unabashedly proud that their greatest contribution to pop music is Serge Gainsbourg, a lecherous creep who wrote a song called "Lemon Incest".
But here they are. France is on the cusp of winning only its second World Cup on Sunday night, if it can blunt the unrelenting barrage of Croatia's Luka Modric-led attack. And even if it succumbs to Croatia — which is very likely — France will have made its claim as the world's soccer superpower. Since winning the World Cup for the first time in 1998, France went on to become European champion in 2000, reach the World Cup final in 2006 and secure second place at Euro 2016.
But winning a tournament is only half the story of France's prominence in soccer. Statistics on players appearing at the 2018 World Cup in Russia give a complete picture of France's great contribution to the sport.
As many as 50 players, including the 21 who are on the roster of Didier Deschamps, originate from France. These French-born players, who decided to represent other nations, include Tunisia's midfielder Wahbi Kazri, Morocco's center back Mehdi Benatia, Senegal's goalkeeper Abdoulaye Diallo and Argentina's Gonzalo Higuain. Tunisia, Morocco and Senegal each have eight players who were born in France. From behind the touchline, France also shows its dominance with Thierry Henry serving as assistant coach in the Belgian side and hired guns like Herve Renard coaching Morocco.
These outstanding soccer talents, who bring glory not only to Les Bleus but multiple other countries, are the sons of those who settled in France from its former colonies, who were brought in first as laborers working on post-World War II reconstruction projects and later in the early 1970s as cheap labor when the French economy was rapidly expanding.
These children of immigrants grew up in the suburbs of Frances's major cities known as banlieue. The latest sensation in this World Cup, 19-year-old Kyllian Mbappe, grew up in Bondy, a gritty suburban town northeast of Paris, while fellow superstar Paul Pogba was born in Lagny-SurMarne and Blaise Matuidi in Fotenay-sous-Bois.
It is well-known that France has been very liberal in its attitude toward immigration and its promotion of multiculturalism, and it is safe to say that the pool of talent in soccer is the direct result of this. In the late 1990s, approximately 23 percent of the French population claimed foreign origin and within this group, 5 percent had their roots in sub-Saharan Africa, 22 percent in North Africa and 2.4 percent in Turkey.
Integrating these immigrants has not been without its problems and, as indicated by suburban riots that frequently rock Paris, economic disparities between "native" and new arrivals continue to pose threats. In fact, the success of Mbappe, Matuidi and Pogba is the byproduct of inequality. For young kids in the suburbs, which experience higher crime rates and unemployment, playing soccer and being very good at it is often their only way to escape urban misery, the way American football, basketball and boxing promise a way out of poverty for young Afro-Americans.
Soccer has become a saving grace for immigrant kids from the suburbs, to the point where the national football academy Clairefontaine is dominated by them, so much so that in 2011 efforts were made to put a cap on how many children from immigrant families could join the academy. These days, scouts specifically target the suburbs to find the next Pogba, Mbappe or Zinedine Zidane, and the current squad is proof that multiculturalism works in favor of French soccer.
The existence of a multicultural soccer team like France's is the most persuasive argument against the rampant xenophobia and anti-immigration campaigns that now roil Europe and North America. In the case of France, rather than taking away jobs from the "natives", immigrant communities first help grow the economy before dispatching their kids to bring soccer glory to their adopted nations.
Or as may be in this immigration debate, the world should not take its cue from United States President Donald Trump who continues to insult immigrants from Latin America, whose team failed to qualify for the 2018 World Cup after being beaten by Costa Rica and Trinidad and Tobago, relegated to the bottom of the table below Mexico and Panama.
If anything, Trump should reverse his position on immigration, tear down the wall and allow more people from Latin America to enter the country. Who knows, it could beat France in the next World Cup.
Join the discussions