Al-Izhar high school to take part in Welsh music festival
News Desk

The Jakarta Post
Jakarta |

Tue, June 26, 2018

| 07:04 pm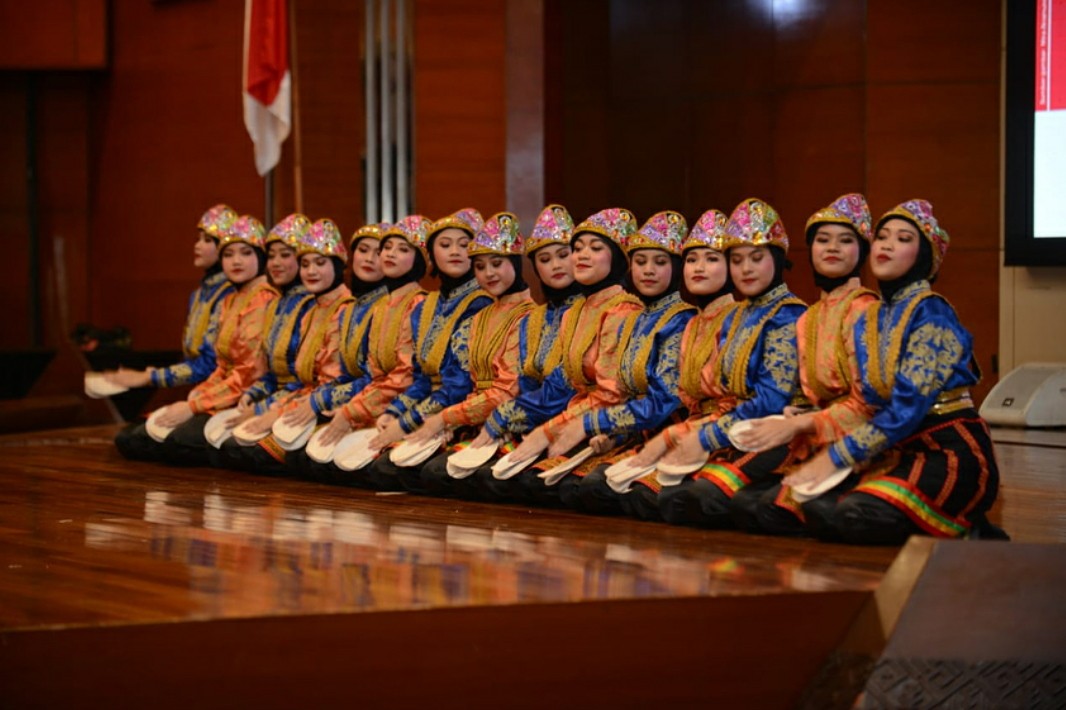 Al-Izhar high school in Pondok Labu, South Jakarta, is sending its dance troupe to compete at the Llangollen International Musical Eisteddfod in Wales, UK, from July 3 to 8. (Instagram/Kemenpar)
Al-Izhar high school in Pondok Labu, South Jakarta, is sending its dance troupe to compete at Llangollen International Musical Eisteddfod in Wales, UK, from July 3 to 8. Llangollen, a small town and community in northeast Wales, has been holding the eisteddfod (festival of literature, music and performance) since 1947.
The Tourism Ministry reportedly supports Al-Izhar's participation. Guntur Sakti, head of the ministry's public communications bureau, said in a statement released to kompas.com on June 24 that the high school had completed preparations for the event, with the team, costumes, choreography and music well cast and curated to global standards.
The Al-Izhar dance troupe is slated to take part in dance competitions on July 6 in several categories, including choreographed/stylized folk dance and traditional folk dance. Four dance pieces, namely the Kipah dance from Aceh, Belibis dance from Bali, Muda-Mudi dance from Papua and Nagekeo Bangkit from Flores, East Nusa Tenggara, will be staged for the competition.
The choreographed/stylized folk dance category requires participating groups to present engaging and entertaining choreography based on their traditional folk dance. Meanwhile, the traditional folk dance group must present a program of folk dances that highlight cultural traditions.
The dances must be accompanied by live traditional instruments, as pre-recorded music is not permitted.
Mira Arismunandar, choreographer of the Gema Citra Nusantara group, which is working with Al-Izhar for the festival, said the choreography was based on research and consultation over movements with experts on the subject.
Meanwhile, Arniyani Arifin, director of Al-Izhar, said the competition was expected to nurture the young dancers' love of Indonesian culture.
Read also: Dance community reinterprets traditional rituals in contemporary show
The Al-Izhar dance troupe and Gema Citra Nusantara are not new to Llangollen International Musical Eisteddfod. The former placed fourth in last year's choreographic folklore category and fifth in traditional folk dance.
Furthermore, the latter won the Lucille Armstrong Dance Award in 2016. A prestigious prize, the award is given to the winner of a final competition between the first-place group in traditional folk dance and first-place group in choreographed/stylized folk dance. (mut)
Join the discussions