Commentary: Africa matters to Indonesia's Indo-Pacific ambitions
Endy Bayuni

The Jakarta Post
Jakarta |

Tue, April 10, 2018

| 09:34 am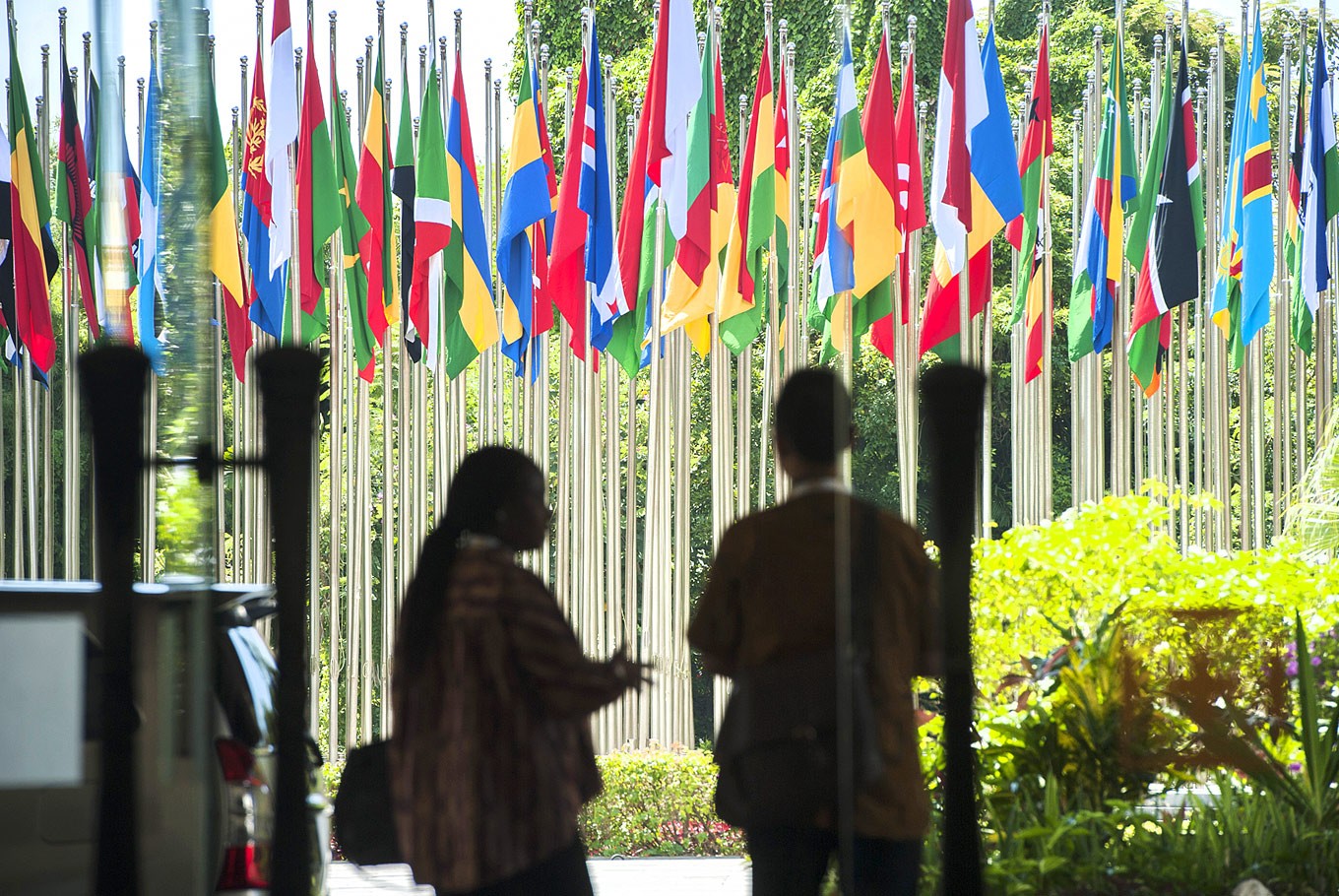 Global ties: Delegates to the Indonesia-Africa Forum chat on Monday, a day ahead of the international conference in Bali's Nusa Dua. The two-day event aims to discuss issues of economic cooperation and trade. (Antara/Nyoman Budhiana)
Six decades ago, Indonesia had a much closer affinity with Africa than today, and the feeling was mutual. The Indonesia Africa Forum (IAF) kicking off in Bali this week could restore and indeed increase that sentiment. Africa today is strategically important to Indonesia's ambitions to become a maritime nation straddling both the Indian and Pacific oceans.

The Asia-Africa Conference in Bandung, West Java, in 1955 was a historic event of immense proportions though perhaps not as widely appreciated by today's generation. A poor nation that had only gained its independence 10 years earlier, Indonesia had the audacity to call for the gathering, bringing together not only leaders from nations that had just won their independence, but many that were still struggling for theirs, to challenge the domination of the West.

Many of the African leaders went home encouraged that in their struggle for their independence, they could count on the moral support and solidarity of friends they had met in Bandung. In some African countries, Bandung, and Indonesia's president Sukarno, are written into their history books. And the Bandung principles are still invoked today in governing international relations.

Fast forward 63 years and that camaraderie between Indonesia and Africa is missing. When countries became independent naturally they became preoccupied with the nation-building process. Foreign affairs, particularly relations with distant nations, took a backseat.

Indonesia has neglected Africa for far too long, even though no one can erase the memory of Bandung and the inspiration it gave to many nations around the world.

This is now changing under the government of President Joko "Jokowi" Widodo, who, since coming to power in 2014, has embarked on rebuilding Indonesia as a truly maritime nation, or, in the President's vision statement parlance, a global maritime fulcrum.

This is something that all six of his predecessors neglected, even though Indonesia is the largest archipelagic country in the world, with one of the largest coastlines and with two-thirds of its vast territory made up of water.

Indonesia has always boasted about its strategic location as one of the few large countries that link the Indian and the Pacific oceans, yet it has expended far more effort in building relations on the Pacific flank, and less on the Indian Ocean side.

The new vision of Indonesia as a maritime nation, and a maritime power down the road, has meant a massive reorientation of foreign policy. Jakarta needs to pay more attention to countries on the other side of the Indian Ocean, and this means not just South Asia and the Gulf countries in the Middle East, but right across the vast ocean to Africa.

The timing is ripe at any rate for Indonesia to build relations with Africa, both politically and economically.

Indonesia today is the 16th largest economy in the world and all independent predictions point to it reaching the 10th largest by 2025 and top five by 2040, if not earlier. Indonesia has a seat in the Group of 20 wealthiest nations, and yet, when its leader speaks, he does so on behalf of fellow developing countries.

Last year, Indonesia used its position as chair of the Indian Ocean Rim Association (IORA) to host the first summit of the 21-nation group founded in 1997. Indonesia has made a point of keeping the Bandung flame and principles alive by organizing commemorative summits in 2005 and again in 2015.

Africa matters even more now that Indonesia, beginning this year, has taken up the initiative and the leadership to push for Indo-Pacific community development.

While other countries have shown ambitions to develop the idea for several years, the Indo-Pacific concept would not take off without the role of Southeast Asian countries, particularly Indonesia, located right at the heart of where the two oceans intersect.

The IAF in Bali this week will discuss mostly business, exploring the potential to build closer economic ties. This may be Asia's century, but Africa is also emerging economically, and there are bound to be opportunities for Indonesian and African business leaders to cooperate to bring prosperity to people on both sides of the ocean.

And as one of the organizing members has said, this forum is not about Indonesia exploring and exploiting the African market, rather this is a meeting still governed by the Bandung spirit of establishing mutually beneficial relations. Just to remind our African friends, Indonesia's population of 260 million is also a large market with an increasing spending power.

The IAF may have a limited agenda, but it is an important addition to the jigsaw puzzle of Indonesia's maritime-nation ambitions.
***
The writer is senior editor of The Jakarta Post.
Join the discussions